Companies don't often ask for greater restrictions on their industry, but that's exactly what's happening in the global shipping sector.
Maersk, Cargill, and many other shipping organizations have called for heads of state to enact regulations that bring them in line with target goals of the Paris Agreement.
After 191 countries ratified an agreement to curb airline emissions earlier this month, the shipping industry became the only economic sector not subject to any treaty on climate change, country-regulated emissions controls, or reduction targets of any kind.
"It is time to recognize the important role which the global shipping industry must play in holding global temperatures well below 2 ℃," the shipping coalition told the United Nations' International Maritime Organization (IMO) in a statement.
Shipping Industry Emissions Surpass Aircrafts
According to The Guardian, the shipping industry produces 1,000 metric tons of carbon dioxide a year, compared to the 781 metric tons emitted by aircrafts. If the shipping industry is left unregulated, that figure is expected to rise to nearly 17% of the world's total over the next 30 years.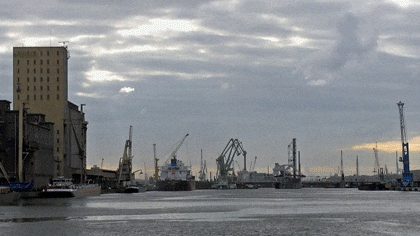 As with many regulatory negotiations, the IMO, the shipping coalition, and its backers from the Sustainable Shipping Initiative (SSI) are likely to face opposition from fossil fuel lobbyists, trade associations, and developing countries with shipping interests.
These opponents still argue that other measures — such as a CO2 monitoring scheme for more data collection — should be taken before cuts are considered.
Still, the progressive groups remain hopeful. The SSI has already developed a specific plan for establishing the shipping industry's share of reductions.
"This should lead to the swift establishment of reduction targets which should be submitted to the UNFCCC (United Nations Framework Convention on Climate Change)," the SSI said in The Guardian. "Defining shipping's 'fair share' of CO2 reductions must be balanced between the required ambition to deliver on the Paris Agreement, and the need to be equitable and affordable for the industry, as well as enforceable on a global basis to ensure change."
Coincidentally, much of the preventative action taken by the United Nations this year, such as the Paris Agreement and the accord on airline emissions, occurred near the time of an alarming announcement about carbon dioxide levels.
An agreement on further CO2 regulations would be another step in the right direction.