Efficient fuel consumption is essential for sustainable living — and not just because we're living on borrowed time. Reducing the amount of fuel and energy used in everyday life can decrease the impact of climate change, conserving previous finite resources.
According to one study, driving a car alone has the same climate impact as taking an 80%-full plane ride a similar distance.
When on the road, using a travel app like a driving route planner is one of the most significant ways both individuals and companies can conserve fuel, lessen their impact on the environment, and become more efficient consumers.
When Google Maps Isn't Enough
Apps like Google Maps and Waze are great choices for short routes with one or two stops. But both require you to type in the addresses as you go, and if you have to visit multiple locations along the way, you'll need to decide for yourself the best order to make your stops.
But if you're taking a longer trip with more than 10 stops along the way, using a travel app like a route planner minimizes your distance and travel time — and your fuel consumption. Driving route planners use GPS technology and the average time and distance between all locations to optimize your route.
Companies like UPS use route planners to reduce the amount of miles driven and fuel burned while getting from point A to point B. By doing this, they increase their efficiency, burn fewer fossil fuels, and prove that they are environmentally conscious.
It's easy to incorporate eco-friendly travelling into your trip. Here are some of our favorite apps for green travel.
Route Planner Apps
These apps factor in current traffic conditions, stoplight and stop sign placements, speed limits, and more to help you plan the most efficient route to your destination. Some apps boast fuel savings of up to 30% for their users.
MyRouteOnline
Can import your address list, and export route to GPS or mobile
Optimize route by distance or time
Integrates with Google Maps and TomTom
Badger Map
Designed for salespeople to visualize customer locations and plan routes accordingly
Live updates from Google Maps
Available on web, Android, and iOS
Route4Me
Presents your route in multiple formats
Used by UPS, FedEx, and OnTrac drivers
Available free for Android
Voyager
Free (and ad-free) on Android
Minimalist design created by an engineer
Uses Google Maps API
Public Transportation Apps
Think of public transportation as one giant carpool. By consolidating resources with other citizens, you reduce your own carbon footprint. Use these apps to make the transition and your trip even easier.
Transit
Shows upcoming departure times for nearby lines in a user-friendly layout
Breaks down the details of your trip like a personal assistant
Available on iTunes and Android
Moovit
Provides live directions and chooses the best route for your trip
Combines all of your transit options into a single app
Available for free on Google Play
Citymapper
Offers simple trip planning on all modes of transit
Provides service disruption alerts and weather updates, and remembers your favorite places
Available for free on iPhone and Android devices
Bike Route Apps
Are you traveling within the city? Eliminate fuel consumption altogether by taking your bike. These helpful apps make trip easier and more enjoyable.
MapMyRide
Choose from over 70 million pre-existing routes, or create your own within the database
Log food and track your activity over time to get healthier as you help the environment
Available on iPhone and Android devices
BikeMap
Choose from over 900,000 worldwide routes near you or near the places you'll visit
Provides real-time updates of your location that you can share with friends
Available for free on iPhone, Android, and Windows devices
Bike Hub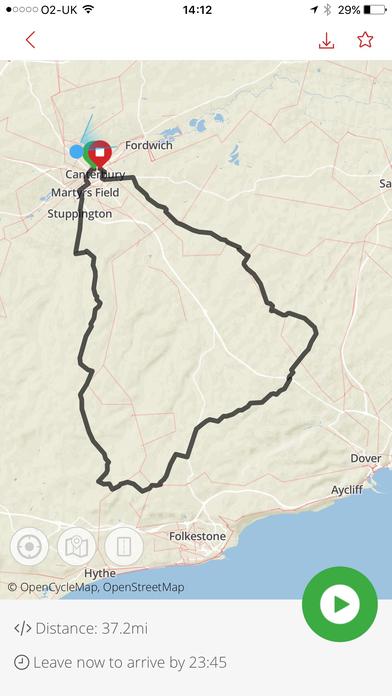 Pinpoints the fastest available route using both bike paths and roads
Informs you of potential turns or shortcuts with voice commands
Available on Android and iPhone
About the author: Inbal Axelrod is the co-founder and CMO at MyRouteOnline, a multiple stop route planner that helps make our world greener.