If you've ever considered how great it is that you can walk into your local big-box store and pick up a variety of affordable goods, you can probably thank trucking company owner Malcolm McLean and engineer Keith Tantlinger. In 1955, they developed the modern intermodal container — those giant metal containers that can be loaded onto a cargo ship or a truck.
By allowing companies to cheaply transport goods over long distances, the humble shipping container lowered prices for everyone while increasing the variety of products available.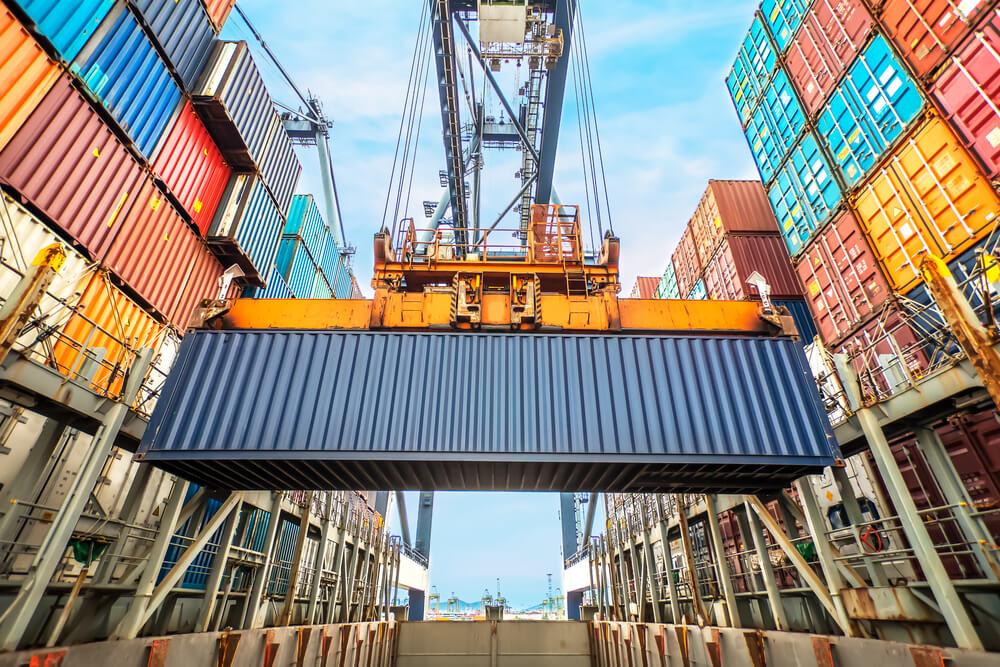 However, the shipping container didn't truly reach its full potential until 1987. That year, a man named Phillip C. Clark filed a patent entitled "Method for converting one or more steel shipping containers into a habitable building at a building site and the product thereof." It was the first full description of a home made from a shipping container.
Though the idea probably seemed like it was crazy, like most people ahead of their era, Clark was vindicated with time. Thanks to a growing surplus in old shipping containers, more people are converting shipping containers into their personal steel-reinforced castles. And they're saving the environment, solving housing problems, and even creating surprisingly luxurious living spaces at the same time.
What Are The Benefits Of Shipping Container Homes?
There are three main reasons why old shipping containers might be the home of the future.
1) Affordable
The fundamental components of a shipping container home are pretty basic. You just need one or two shipping containers, insulation, flooring, plumbing, electrical wiring, and whatever homey amenities you prefer. A used, 20-foot shipping container usually costs around $2,000. If you assemble all the components yourself and build it, it's possible to have a home for only around $10,000.
However, if you're not exactly the DIY type, you can also purchase a prefab shipping container home that eliminates much of the grunt work. Cargotecture, a company based in Seattle, WA, offers low-end homes for a base price of $18,500. If you have a small plot of land to build your home, that's an incredible way to join the ranks of homeowners without paying a mortgage for 30 years.
2) Eco-Friendly
While others take out their recyclables, shipping container home owners literally live inside of a recyclable. By reusing discarded materials, a shipping container home lowers the overall demand for natural resources. Homeowners can also boost their eco-friendliness by installing solar panels or high-quality insulation.
3) Fast Building
When you construct a shipping container home, the walls and ceiling already exist. It's just a matter of retrofitting the container into something more cozy. This gives builders a head start on construction, which means it's possible to go from nothing to a livable home in just a matter of days or weeks.
Solving Housing Problems With Shipping Containers
Shipping containers also might have an important role in urban development. Since they're uniquely affordable, they might be able to provide simple and inexpensive housing in areas where cheap homes are normally rare.
In Vancouver, Canada, the municipal government is exploring a plan to use shipping containers to provide housing for the homeless population. The facility would use stacked shipping containers to construct 30 to 40 housing units.
In Copenhagen, the company CPH partners used shipping containers to build a temporary student complex. The rapidly assembled building is able to provide students with short-term housing in a city that is suffering from a housing crunch due to rapid growth.
Downsides
However, not everyone is ready to move into a shipping container. Mark Asaurus, a licensed architect and Senior Lecturer of Architecture at the California College of the Arts, has written about some of his reservations about the shipping container craze. "For a temporary facility, where an owner desires the shipping container aesthetic, they can be a good fit," he said.
But he explains that there are drawbacks, too. Among his complaints are the fact that insulating shipping container homes shrink an already small living space. Additionally, the steel reinforcing required to safely stack shipping containers is expensive, and they require a strong HVAC system to keep them at a comfortable temperature in some climates.
The Future Of Shipping Container Homes
Despite those challenges, the shipping container home craze is only growing. In Orange County, CA, the nonprofit organization American Family Housing is using shipping containers to build housing for homeless veterans. "We are not putting people in shipping containers," said American Family Housing CEO Donna Gallup. "We are putting them in housing — very energy-efficient, very structurally strong, very beautiful multifamily housing."
In St. Helens, OR, a developer named Carl Coffman has proposed using shipping containers to build a 36-unit housing complex. Coffman believes that the quickly constructed units could help the tiny town grow.
In Austin, Texas, seven shipping containers were used to build the Austin Container Bar. According to owner Bridget Dunlap, people were so excited about its grand opening that some actually threatened to sue if wasn't open in time for parties planned for the SXSW festival.
If the trend continues, your next home might be the same container that was used to ship your clothes to your country. Just be sure to thank inventor Phillip C. Clark when you move in.