Even as some lawns in the drought-stricken Southwest deteriorate into manicured patches of tumbleweeds, you can barely drive five miles on the interstate without seeing signs that ask you to "limit outdoor watering."
These digital billboards serve as constant reminders of the water shortage, but the big picture is often lost in daily tasks like brushing your teeth, washing the dishes, or doing laundry. Simply put, many people don't fully grasp how much water they use on a regular basis.
That doesn't necessarily mean people don't care. Instead, it's more likely that water usage statistics from scientists or news outlets don't resonate at face value.
For instance, the Environmental Protection Agency (EPA) estimates that the average American family of four uses 400 gallons of water per day. That's A LOT, but this figure probably doesn't elicit the same response as piling 400 milk jugs in the bathroom and kitchen would.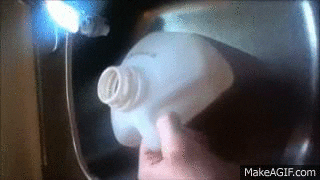 If that number does concern you, don't worry — there are plenty of ways to conserve water around the house. We came up with a list of water saving tips to incorporate around your home.
Ways To Conserve Water Inside
Is It Pee? Let It Be
This may not be for everyone, but bear with us.
Approximately 70% of the water used by the average family is done indoors, with bathrooms accounting for the majority of that total. A toilet alone can account for 27% of the EPA's 400 gallon average.
We're not advocating that you always let it mellow, but limiting the amount of flushes per day goes a long way toward reducing overall water usage. Throw tissues, bugs, and feminine products in the trash instead of in the toilet to avoid unnecessary flushes.
Turn Off The Tap
When you're brushing your teeth, washing your hands and face, or shaving, don't keep the water running during the down time. Instead, turn off the tap when you're not actively using it, and trap water in the basin for washing and shaving.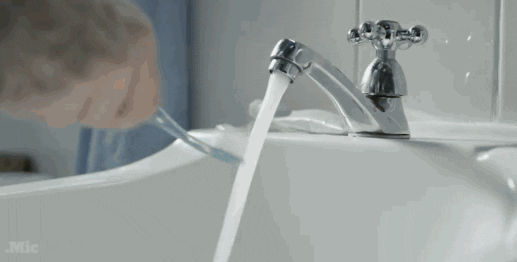 Utilize Secondary Water
It's natural to prefer a hot shower or a cold drink, but don't waste water to get there. Use a bucket to collect the cold shower water you don't want to use, and save it to water your plants. Utilize cooking water in the same fashion, but make sure it cools first. Even ice cubes that drop on the floor can be used to water plants (they actually absorb this moisture slower, and watering with ice uses less water than traditional methods.)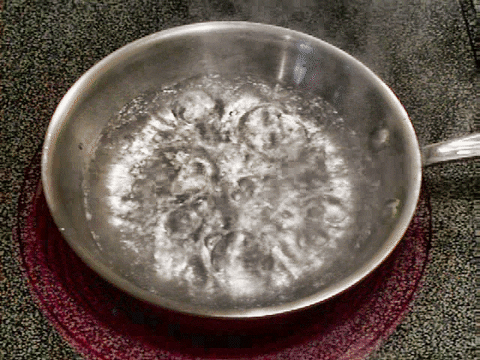 Only Wash Full Loads
Make sure the dishwasher and washing machine are full before starting a cycle. Smaller loads waste gallons of water and quickly inflate your usage. If you must wash half-loads of clothes or dishes, set the water level to the size of your load.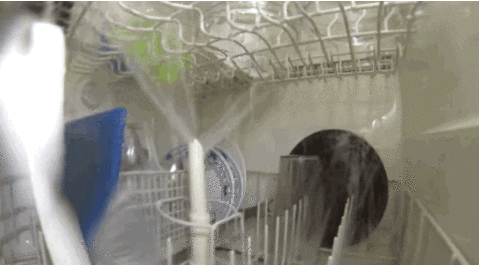 Use Water-Efficient Materials
Installing water-efficient faucet aerators, displacement devices in toilets, and low-flow showerheads are easy ways to conserve water. For example, using a low-flow showerhead during a 10-minute shower can save up to 15 gallons of water, according to National Geographic.
Check Equipment Regularly
Drippy faucets and pipes cause water bills and overall usage to skyrocket. Check the equipment in your house regularly, and don't be stingy on maintenance. Persisting leaks often cost much more in the long run.
Little Sacrifices
Whether you're trying to save water or money, little sacrifices go a long way toward achieving a goal. Taking shorter showers and filling the bathtub only a third of the way full are two easy ways to conserve water.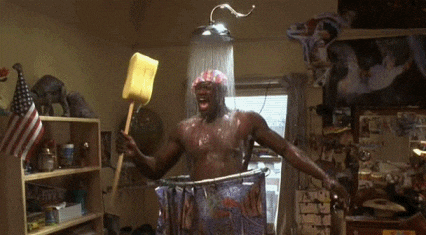 Ways To Conserve Water Outside
Because indoor activities account for more water usage, we broke up our tips accordingly. These are some of the best ways to conserve water outdoors:
Water The Lawn Efficiently
Overwatering the lawn is one common mistake people make that contributes to excess usage. According to American Water, grass only needs watering every five to seven days in the summer and every 10 to 14 days in the winter. A heavy rainfall delays the need to water for as long as two weeks.
Experts also recommend that you water the lawn in the morning. This is when temperatures and wind are generally the lowest, which reduces the chance of evaporation. Watering in five-minute bursts also helps the grass and plants absorb the water and limits vaporization.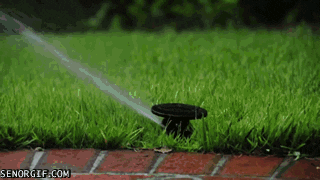 Make sure to position your sprinklers to hit the grass and plants instead of wasting water on your driveway and sidewalks. Using water-efficient sprinklers, such as micro and drip irrigation systems, also reduces the amount of water you use.
Bathing Your Dog And Washing The Car
Whenever possible, bathe your dog inside and take your vehicle to a car wash that recycles water. But if you must wash them at home, here are a few ways you can be more water-efficient:
Instead of giving your dog a bath on the pavement or sidewalk, rinse them off in the grass so that it can absorb the excess water. The same logic applies for cars, so park in the lawn.
Use a bucket filled with water to wash the car instead of repeatedly spraying it with the hose. Save the hose for quick rinses only.
Washing the car regularly actually helps to conserve water. Waiting for months at a time allows dirt to build up, which results in more scrubbing and water use.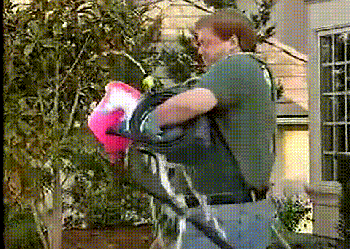 Condense Your Lawn
Many water supply agencies offer a cash rebate to condense your lawn. The Los Angeles Department of Water and Power, for example, gives $2 per square foot of lawn that you remove, according to Forbes.
Replacing the lawn with fake grass and other low-water and drought-resistant plants is a water-efficient alternative. Curious about what some of these plants are? The California Water Service provides an extensive list of perennials, shrubs, and ornamental grasses here.
These are just a few ways to conserve water around the house. Have other ideas? Share them in the comments.