Sarah "You Betcha" Palin is spinning heads again with her latest claim that Bill Nye is "as much of a scientist as I am." We investigate.
Education
Bill Nye studied Mechanical Engineering at Cornell University, where he took an astronomy class taught by the legendary Carl Sagan. He graduated with a B.S in mechanical engineering.
Sarah Palin enrolled at the University of Hawaii in 1982, and then transferred to Hawaii Pacific University for just one semester. She then transferred to a community college in Idaho for two semesters. She left community college and enrolled at the University of Idaho for one academic year before switching colleges again. She briefly attended the Matanuska-Susitna College in Alaska, and then returned to the University of Idaho. She graduated with a bachelor's degree in communications in 1987.
Winner: Bill Nye
Career
Bill Nye began his career with Boeing, where he created a hydraulic pressure resonance suppressor for the Boeing 747. Nye became a successful consultant in the aeronautics industry before launching the hit TV series "Bill Nye The Science Guy" and dedicating his life to teaching science to children.
He holds a multitude of patents for various inventions, and he developed a sundial which was used on NASA's exploration of Mars.
Nye has been awarded honorary doctorates at the Rensselaer Polytechnic Institute, John Hopkins University, Rutgers University, Lehigh University, Simon Fraser University, and Willamette University. He won the Humanist of the Year award from the American Humanist Association, and he has written two books on science.
Sarah Palin began her career as a sports reporter in Alaska. She worked for her husband's commercial fishing business until being elected to Wasilla's town council. Eventually, she became the Mayor of Wasilla, and she climbed the political ladder until becoming Alaska's State Governor. In 2008, John McCain chose her as his VP pick for his unsuccessful election campaign. Since then, Palin and her family have been featured in several TLC reality TV shows. She is now poised to become a judge on a reality TV court show, despite having no legal background.
Winner: Bill Nye
On Geography
Bill Nye applied to NASA to become an astronaut.
Sarah Palin applied for her first passport in 2007, and she left the country for the first time at the age of 43.
Winner: Bill Nye
On Climate Change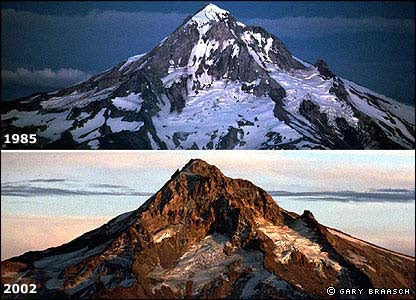 Bill Nye accepts the factual evidence on climate change as legitimate research.
Sarah Palin thinks carbon emissions are good for the planet.
Winner: Bill Nye
Verdict