Back in the first half of the 20th century, you could grab a copy of Sears' Modern Homes catalog, find your perfect dream home, and order it by mail. The parts were assembled in a specific factory, and the house was delivered in pieces by railroad box car. It was plopped down on your chosen site, and you built it on your own time. So, basically, we're talking about the ultimate DIY.
Known as prefab homes, these weren't janky, cardboard cutout houses. Prior to the 1940s, when Sears stopped offering Modern Homes, a Sears house could look like anything from a stately mansion to a quaint, brick abode. Imagine building something like this with your own hands:
Today, prefabricated homes are thriving — with a modern upgrade. Modern architects and designers developed cost-efficient, sustainable housing using the prefab model, and some of these homes will seriously make you reconsider your housing plans.
Take a look at some of our favorites below!
A Weekend Escape In Northern California
This two-bedroom, 2,200 square foot house took three months to build in a dedicated factory … and one day to assemble. "It was instantaneous," owner Bill Burton told Dwell. We went from having just a foundation on our site to walking around our house a few hours later. You never see architecture come together like that." It took six weeks to complete the finish work — but if all prefab homes could look this good, then that wait is worth it.
Ultra-Sustainable Passive Houses
These insulated, air-tight, sustainably designed homes are engineered by Ecocor to require 90% less energy than regular homes. The end result: a house that passively saves the planet, just by virtue of its construction. As an added bonus, these houses are as affordable as they are gorgeous — one estimate places the purchase of a Passive House as low as $140,000!
Arched Cabins For All Your Budget Prefab Dreams
These versatile cabins are simple enough on the outside, but on the inside, they can be adapted to suit anything from retirement homes to hunting lodges! They can withstand up to 150 MPH winds, and they're sold in kits that can be built in three days. The best part: prices start at just $1,000!
Tiny Houses: Prefab And Under 200 Square Feet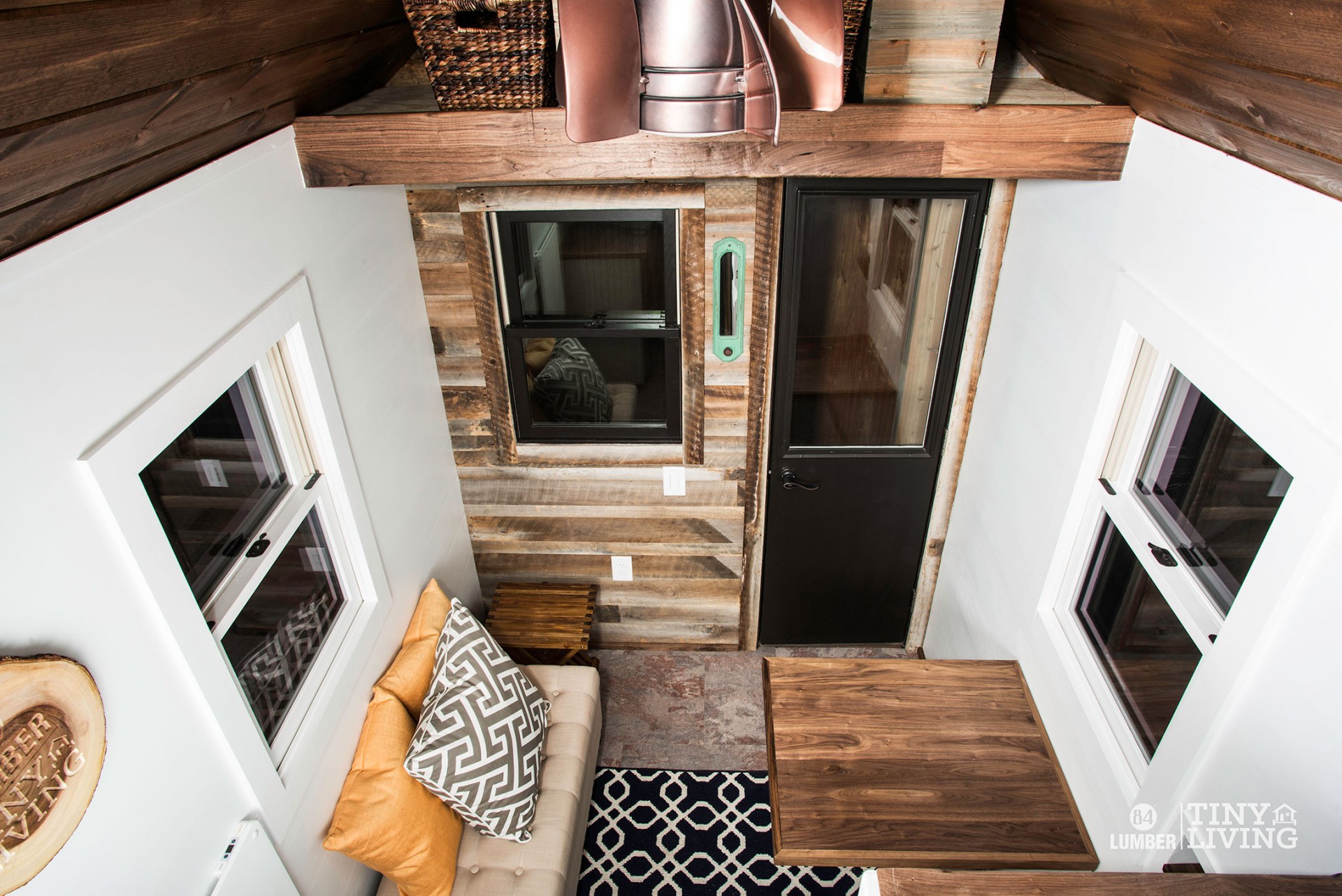 Tiny Living by 84 Lumber manufactures three models of completely modular tiny houses for all your prefab dreams. These roving cabins feature amenities like cork floors, energy-saving LED lighting, and even a composting toilet!
Your Dream Urban Loft Can Be A Reality With Ideabox
Ideabox uses the prefab homes system to create "cost-effective, imaginative, energy-efficient, modern housing with space-savvy layouts and high-quality materials." The end result: breathtaking houses that combine attention to detail with love for the planet. The company's Haven model contains one bedroom, one bathroom, and 765 square feet over a warehouse-style loft, and it's total eye candy.
Make People Jealous In Under 600 Square Feet
In terms of prefab homes, the Vipp Shelter is the cool, European version of your hopes and dreams. It consists of a steel grid that supports a two-level space, which contains a bathroom, bed loft, and open floor plan. "The shelter is a finished product inspired by large volume objects, such as planes, ferries, and submarines, where every single screw serves a purpose," Vipp's website describes — so it's a bit like living in an art project. Sign. Us. Up.
Would you want to live in any of these tiny house prefab homes? Let us know in the comments!