Let's get real for a minute. Our planet is drowning in disposable plastic while forests are disappearing at an alarming rate. If we want to stop this trend and save the Earth, we know that we should go green and start behaving responsibly.
However, although many people recycle and use ozone-friendly products and household appliances, they forget that it's equally important to follow environmentally sustainable practices in the workplace. Here's a list of useful and easy methods that you can implement during your nine-to-five. As a bonus, not only will these tips benefit the environment, but they will also help you save some money along the way.
1. Invest In Refillable Pens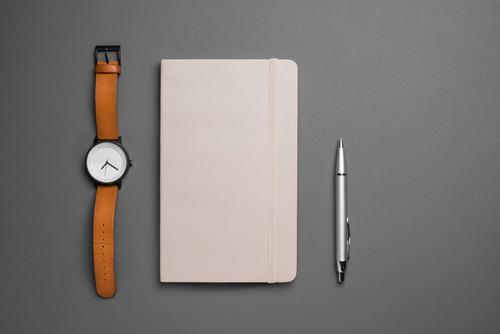 The EPA reports that Americans throw away 1.6 disposable pens every year, which end up in landfills and waterways. There's no need to stock your office with tons of cheap, disposable pens when you can have nice, refillable ones. Even though this option might seem more expensive in the beginning, you'll realize that ultimately, it's way more economical. A high-quality refillable pen can last far longer than a disposable pen, and their cartridges — which tend to be metallic — can be recycled.
JetPen also offers this list of eco-friendly pens, which are great green ideas for office supplies because of their recycled plastic bodies and refillable ink. Looking for bulk purchasing ideas? You can have your logo printed on the pens and use them as promotional items.
2. Print Smarter
When it comes to green printing, the first rule is that you should resort to it only when it's absolutely necessary. According to the Paperless Project, companies in the US spend more than $120 billion a year on printed documents which, ironically, become outdated within a three-month period.
Here's what you can do: instead of printing a meeting agenda, manuals, and any other necessary materials, send them via email or post them online. The same goes for backing up all your data: use cloud storage or external drives. When you have to print something, use smaller fonts to use less paper (but make sure that your documents remain legible). You should only print what's absolutely necessary and insist on double-sided printing and copying.
3. Use Recycled Paper Products
No matter how environmentally friendly you are around the office, you're still going to have to use paper. However, the next time you order office supplies for your company, bear in mind that over 60% of approximately 17 billion cubic feet of timber harvested worldwide is used for producing paper and pulp, according to Paperless Project estimates.
That's why it's important to opt for chlorine-free, recycled paper when it comes to booklet printing, personalized stationery, sticky notes, business cards, folders, or notebooks. Luckily, this is an easy way to work green — you can find affordable, quality paper product alternatives in most big box stores made out of recycled and sustainable materials. One company called the Banana Paper Company even offers notebooks that are entirely paper-free; its notebooks are made from the agricultural waste of products like coffee, mangoes, and (of course) bananas.
4. Save Power
Lights Off Cornell is a student-run energy conservation initiative that was launched after it was estimated that Cornell University could save up to $60,000 simply by turning off lights that were not in use. Take a page from their book and prompt your coworkers to do the same.
Shut down all computers, printers, and other IT equipment at night. Instead of using screensavers, set monitors to automatically turn off after a certain period of time. Take full advantage of natural lighting by opening the blinds in your office, which will significantly reduce power consumption as well as your electricity bills. To improve the effects of natural lighting, paint office walls lighter colors, which some studies say can impact employee productivity. Some companies even invest in solar panels to offset electricity costs, which can be pricey at first, but the panels pay off in the long run.
5. Upgrade Kitchen And Bathroom Supplies
Paper towels are convenient, but they aren't always convenient for the planet. Napkins contribute to paper waste, and they're an unnecessary burden on the planet when compostable and recycled products are on the market today. For an even greener option, invest in a hand dryer for your office bathroom.
According to the National Center for Ecological Analysis and Synthesis based in Santa Barbara, 8 million metric tons of plastic waste ends up in the oceans every year, and it's getting worse. Instead of contributing to a plastic nightmare, replace disposable cutlery, cups, and glasses with reusable ones. Encourage employees to bring in their own mugs, or purchase communal mugs that live in office kitchen's cabinet.
Speaking of cabinets — what types of food products are being provided to employees? Instead of purchasing individually packed sugar, salt, or creamer packets, buy these products in bulk and provide easily accessible, sanitary containers to cut back on unnecessary waste.
6. Encourage Eco-Friendly Commuting
A 2013 study by researchers at MIT demonstrates that emissions from road transportation kill 53,000 people every year in the US alone. Take a step toward changing this alarming statistic by encouraging your employees to commute in a way that limits their carbon footprints.
Biking is an easy suggestion, but it isn't always a reality for every employee. Set up an office carpool, or reimburse employees who use public transportation like busses and trains. There's also the ultimate way to work green: work from home. Aside from boosting comfort and productivity levels, telecommuting keeps employees from spending hours in transportation, which can translate into more time and energy for work.
Need more proof? One report states that 24% of employees would take a pay cut of up to 10% to help the environment. The environmental impact of telecommuting is huge, and you can introduce this option at least a few days a month.
These ideas aren't complicated or too expensive, and yet, they can make a big difference. How do you work green? Tell us about it in the comments.