In the world of organic foods, healthy lifestyles, and sustainable living in our homes and businesses, we are often led to believe things that just aren't true.
Just like wearing yoga pants won't make you a fitness superstar, simply buying "green" products isn't enough to reduce your carbon footprint. In fact, some of the products and habits we think are earth-friendly … actually aren't. We know. It's heartbreaking.
"I AM the party" - people who don't have indoor voices.

— Amy Silverberg (@AmySilverberg) September 6, 2016
Thankfully, knowing is half the battle. Use this list of nine sustainable living mistakes to learn what you really need to do to become an eco-friendly rockstar.
Stop Making These 9 Sustainable Living Mistakes
1. Falling Victim To Greenwashing
"Greenwashing" occurs when companies falsely claim that their products are great for the environment. The Federal Trade Commision (FTC) has cracked down on falsely labelled products in the past. You can do your part to stay informed by doing your research on "green" products and brands before you purchase them. Not sure where to start? Do your homework on the company to find out more about their eco-friendly status. If it's a household cleaning product, do you see a Green Seal? Green Seal is an independent, non-profit organization that provides certification for genuinely green products. If the product doesn't sport the official green checkmark, you might have fallen victim to pretty packaging.
2. Ignoring The Energy Vampires
While turning appliances off while not in use (like your TV or Xbox) is better than keeping them on, they still use up small amounts of energy while they're plugged in. Also called standby power, this phenomenon accounts for a whopping 5% to 10% of residential energy use, and costs the average US household $100 per year.
3. Using CFL Bulbs Like A Caveman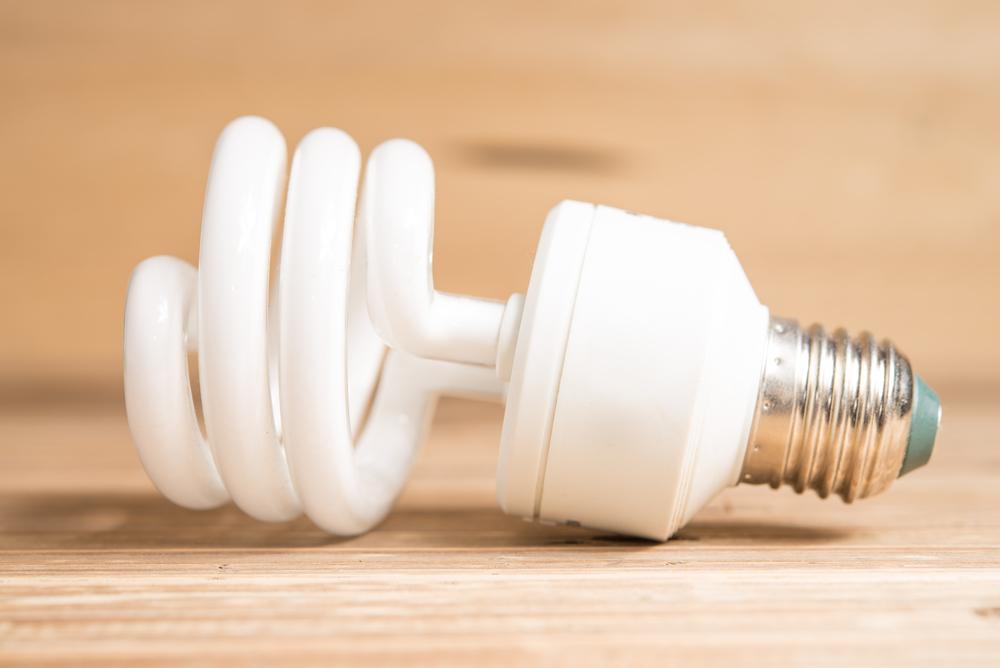 Not all lighting technologies are created equally. Over the years, we've seen people move away from incandescent lights over to CFLs and LEDs, and with good reason: LEDs are way better. Despite the cold, hard truth, some people think CFL bulbs are the best option when it comes to sustainability. However, LEDs use less energy, and they also last three to four times longer than CFL lights do. So yes, CFLs are energy-efficient, but not nearly as much as LED lights are. On top of that, LEDs don't contain toxic chemicals like mercury — which CFLs do.
4. Washing Dishes By Hand To Save Water
Although it all depends on the person and their methods, washing by hand might actually use up more water and energy than a dishwasher does. On top of that, hot water is not really needed for basic cleaning, and it's worse for the environment because water heating drives up your energy consumption. So if you must wash by hand, use cold water. If you avoid it, be sure to use an energy-efficient dishwasher!
5. Holding On To Old Appliances
It's fine to reuse things like toys, clothes, and similar items, but not all goods are created equally. If you're using an older appliance, such as a dishwasher or refrigerator, you might be holding onto old wares at the cost of excessive energy usage. Old appliances are famous for using up lots of energy compared to newer technology. It's fine to reuse some things, but be aware of the types of things you should buy newer versions of — namely, major appliances.
6. Thinking That Eating Locally Reduces Your Footprint
Supporting local farmers is always be a good thing, right? Well, yes, in regards to supporting your local community — but maybe not so much when it comes to your waste footprint. Chris Hunt from Sustainable Table says that transportation of food goods only accounts for 4% of the food's total footprint. As a responsible consumer, you have to do your research and buy your food based on who has the most efficient transportation techniques, rather than who is closer to you.
7. Believing That All Solar Panels Are Equally Awesome
We love solar panels because they're a highly sustainable way to generate clean energy for you to consume — but don't buy from the wrong manufacturers. Buying a cheap solar panel is like buying cheap tires: they work, but not nearly as well as the more expensive ones. When you consider solar panels, don't automatically choose the cheapest option. Work with a reputable company that backs their claims and products with long warranties.
8. Driving Manual Transmission Because It Uses Less Gas
Contrary to popular belief, not all manual cars are better with gas mileage than automatics. It really depends on both the car and the driver. If the driver has a tendency to shift really late, they will use up much more gas. Before choosing a manual car solely based on this reason, you should first research the car — and learn how to properly drive a manual transmission to save gas.
9. Flying Because It's Greener Than Driving
Again, this is a subjective topic that depends on how many people you travel with and your destination. If you want to truly cut down on your emissions, taking a bus is the most efficient way to travel in terms of gas usage.
Do you have any other sustainability tips that you'd like to share? Tell us below!
Contributed by Dustyn Ferguson. If you want to write for Green Future, check out our submission guidelines here.