Before we talk about sustainable living, let's talk about cups.
Have you ever torn up a Starbucks coffee cup? It's a thoroughly satisfying process because of its waxy interior lining. Sure, it's plastic, but that plastic has to be there in order to keep the liquid from seeping through the paper and ruining your fancy pants.
There are two side effects to that plastic lining: it makes the cup tear apart nice and smoothly — and it's the reason that Starbucks doesn't recycle most of its cups.
What? Yeah. That's right. Your favorite place to buy coffee-flavored milkshakes is saying "whatever" to a big portion of its impact on the planet. In fact, coffee cups in general are a point of contention when it comes to recycling and sustainable living, as if you didn't feel bad enough for paying $5 for sugar-coffee-milk.
Here, we ask: WTF, Starbucks?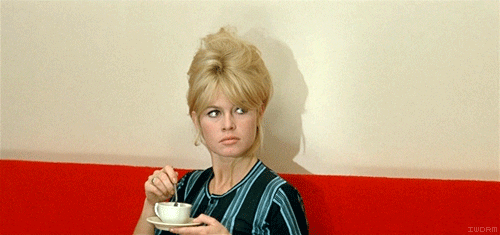 Why Starbucks Doesn't Recycle Most Of Its Cups
Bloomberg reports that Starbucks sells four billion paper cups annually. In a just and happy world, all four billion of those cups would end up in processing plants to be recycled and turned into other paper products. Instead, though, the plastic lining that protects your pants from soggy paper is ruining things for recyclers.
You see, that plastic lining isn't always recyclable, and the process to remove it is expensive and time consuming. So, recyclers will only remove the lining if they receive enough used cups to justify the expense — which Starbucks can't provide.
In fact, Starbucks ran a program in 2010 that collected a seemingly-impressive three tons of cups from stores in Toronto and sent them to be recycled in the US. However, in that same year, the US recovered 51.5 million tons of recyclable material — which makes three tons look like a goddamn penny.
Plus, at the time, Starbucks could only send those cups to one place: the Mississippi River Pulp mill, which is the only mill in the US that produces recycled paper fiber products at food-grade quality.
So, why doesn't Starbucks recycle most of its cups? Because currently, the process isn't cost-effective enough for anyone — yet.
The Blame Goes Both Ways
Starbucks' situation is a tricky one, particularly because the company has tried to improve its environmental impact: in 2006, Starbucks began offering a cup made from 10% post-consumer recycled paper fiber "after helping develop the technology and leading the industry to gain approval for using recycled fiber for food packaging," according to a statement.
And Starbucks has done well with its attempt to be transparent about its recycling woes — that same statement reads:
Recycling seems like a simple, straightforward initiative but it's actually quite challenging. Our customers' ability to recycle our cups, whether at home, at work, in public spaces or in our stores, is dependent upon multiple factors, including local government policies and access to recycling markets such as paper mills and plastic processors.
This basically means that recycling is difficult for multiple reasons, and customers aren't helping because we're not doing our part to bring in reusable cups. In 2008, Starbucks pledged to serve 25% of beverages made in stores in reusable cups by 2015; the company later dropped that goal to a more-attainable 5%.
Why aren't consumers adopting reusable cups? The company even offers a sweet $0.10 discount if you bring in your own tumbler because dimes are cash money, you guys. But, as the show Marketplace revealed last October, Starbucks could be doing a hell of a lot more to push reusable drinkware within its stores.
Here's what the show found at 14 Starbucks in Toronto:
Cups that had been placed in recycling bins ended up in regular bins for garbage pickup
Despite claims that they offer mugs to reduce waste, none of the stores offered a non-disposable mug to Marketplace staff
That last point is the most incriminating. You've probably noticed that row of ceramic drinkware behind the register at Starbucks — they're nice white mugs, and they'd probably be great to use if you're staying in-store. But I can't remember the last time a barista asked me if I was taking my drink to go or staying in, and that's part of the larger problem facing Starbucks' various storefronts. There may be an effort to improve recycling at the corporate level, but we need that push at the B2C level, too.
How To Feel Less Guilty About Starbucks
GreenBiz lays out a series of management practices Starbucks should follow to fix its recycling problem:
Encourage leadership to educate and motivate employees to push mugs, glasses, and proper recycling
Hire third-party companies to monitor and confirm that paper products are actually getting recycled — and publicly report the results
Set consequences for failing to meet recycling goals
Engage with similar companies (Subway, McDonald's) for shared recycling to boost the total volume of plastic-lined cups that need recycling facilities
Continue to prioritize our lagging recycling system
Of these points, the first one is the most realistic in the short term. After all, we have commercials promoting new drinks at Starbucks, marketing material that shows off how hip the Starbucks lifestyle is, and in-store signage that celebrates the latest coffee concoction. Give us, the customers, advertisements that also celebrate how cool it is to drink from a ceramic mug in-store. Hire Channing Tatum to sensuously promote bringing in your own reusable cup and sustainable living.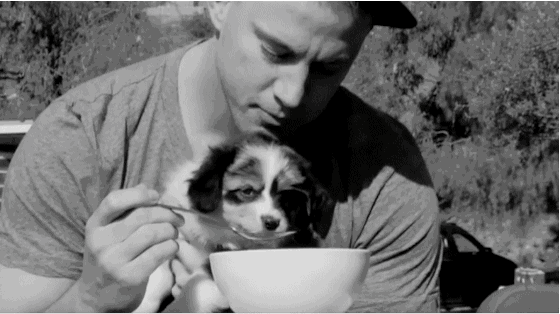 Starbucks: you have the technology and funds to make this happen. And probably access to Channing Tatum's people. Let's make America great again by reminding consumers that reusable drinkware exists; it saves you money, and it saves the planet. And it's cool.
One other thing: in that Bloomberg article, writer Adam Minter points out the apparent issue with just making cups compostable instead of recyclable: "Composting keeps the cups out of landfills, but it generates greenhouse gases while destroying the recycling value packed into the cup's fibers." This is false, and if anyone tries to say that composting will just exacerbate our greenhouse gas problem, you have my permission to sip some shade tea.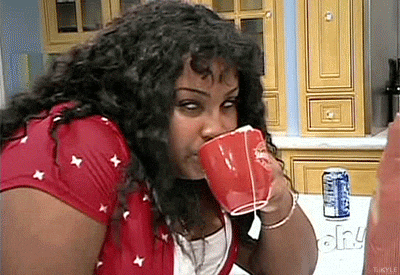 One of the biggest benefits of composting is that it reduces toxic emissions overall by keeping methane-generating organics out of landfills. And sure, as pointed out by a report by the US Composting Council, the process has the potential to produce some greenhouse gasses (GHG), but those can be minimized because "good composting practices that balance the carbon:nitrogen ratio and provide adequate aeration and moisture will minimize GHG emissions."
What does that all mean? Yes, composting can produce some greenhouse gasses, but the benefits of the process far outweigh the cost. And if those gasses really bother you, remember that methane — a greenhouse gas that can be emitted by composting — can literally be used to generate power. That sounds like a win-win to me.
We're Still In The Early Days Of Sustainable Living
Remember that plastic lining we talked about earlier? While some composting facilities don't accept plastic-coated products because of potential contamination, a compost manufacturer in San Francisco uses a process that leaves no plastic behind. Plus, if plastic linings are really killing your vibe, take a look at the Repurpose One Cup: a 100% compostable cup that will even degrade like regular food waste if it accidentally ends up in a landfill.
Why aren't we all using compostable cups and living as happy Earth children? Well, as Michele Young — organics manager for the city of San Jose — tells Grist, composting technology is still "similar to the early days of recycling, before the proper infrastructure and public education efforts were established."
Plus, a company as gigantic as Starbucks can't make the jump to compostable cups unless it's a cost-effective switch, which would require research, time, and most importantly, money. And that's the problem with composting and recycling efforts today — we're still figuring things out and seeing what works for everyone, not just consumers. In order for composting and recycling to really function as efficiently as it should, we need everyone involved: businesses, manufacturers, lawmakers, and you, the customers.
So save a dime (and the planet) by using your damn own cup at Starbucks. Show the world, "Hey, world. I care about you, and I also care about this latte." In fact, take a picture of you using your reusable drinkware and tag Channing Tatum in it — we're all just doing our part to make the world a better place.