The Paris Climate Agreement, the landmark pact between countries to fight climate change, became international law Friday.
As 2016 continues a three-year streak of being the hottest year on record, and Earth's carbon dioxide levels reach the point of no return, the Paris Climate Agreement marks a bright spot in a year of dismal news about our environment.
Signed in April, the agreement has three main goals for countries to work toward as they join together to fight climate change:
Stopping the average global temperature from rising more than 3.6 degrees Fahrenheit above pre-industrial levels
Increasing our ability to adapt to the effects of climate change and limit emissions in a manner that doesn't threaten food production
Making investments consistent with a path toward low greenhouse gas emissions and sustainable development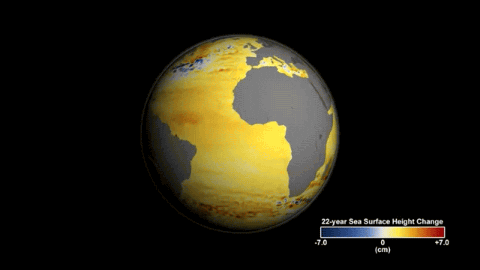 A total of 96 countries, which comprise two-thirds of the world's greenhouse gas emissions, have formally joined the agreement since it was adopted in December 2015. Many more are expected to join in the days and weeks to come, according to the Associated Press.
"We are moving in the right direction," Erik Solheim, head of the U.N. Environment Programme, said in a statement Thursday. He added, "It's still not good enough if we are to stand a chance of avoiding serious climate change."
While there is still a lot of work to be done, this agreement is an important step forward as we work together toward a sustainable future for our children and grandchildren.
"We are still in a race against time," UN Secretary General Ban Ki-moon said this morning in New York. "We need to transition to a low-emissions and climate-resilient future. Now is the time to strengthen global resolve, do what science demands, and seize the opportunity to build a safer, more sustainable world for all."