Some of this imagery may be graphic.
Ken Wiwa Jr.,47, has died from a stroke in London. Wiwa Jr. was the eldest son of Ken Saro-Wiwa, a Nigerian writer and activist, whose outspoken opposition to the atrocities committed by Big Oil led to his execution in 1994.
Wiwa Jr. followed in his father's footsteps as a journalist and became a presidential advisor to three subsequent Nigerian presidents. He continued his father's work by highlighting the damages inflicted on the Nigerian region of Ogoniland, which was torn apart by the oil industry.
The loss of Wiwa Jr. is devastating blow to the international environmentalist community, but his legacy — and his father's legacy — cannot be forgotten.
Who Was Ken Saro-Wiwa?
Ken Saro-Wiwa, the son of an Ogoni chieftain, was born in the Niger Delta in 1941. As a celebrated author, intellectual, and politician, he spent the first half of his life working in education and writing extensively about the struggles in Nigeria.
During the '90s, he shifted focus and began to address the environmental impact and human rights violations that resulted from the oil industry operating in Ogoniland.
Ogoniland, rich with oil, had been taken over by Royal Dutch Shell, who committed irreparable damage to the region. Saro-Wiwa became an early member of the Movement for the Survival of the Ogoni People (MOSOP), who advocated for protection against environmental damage and a fair share of the proceeds from the oil sales which had desecrated their lands. MOSOP was a peaceful operation, aiming to bring international attention on the damages suffered at the hands of Shell.
Ogoniland was once a luscious green paradise. It boasted the third-largest mangrove forest in the world and one of the largest rainforests in Nigeria. The oil drilling by Shell had a tremendous impact on the region, including oil spills, gas flaring, and deforestation. The local people could not farm nor fish due to the pollution, and they fell into deeper poverty and starvation as a result.
Shell wasn't just destroying the lands — they were also paying the Nigerian government to arm and dispatch soldiers to use deadly force against any regional resistance to the oil drilling.
As MOSOP succeeded in bringing international scrutiny to the developments, Shell began to plan its retaliation. The company requested military supervision to build a pipeline through Ogoni lands, where soldiers shot or detained protesters. Prominent members of MOSOP, including Saro-Wiwa, were tortured.
In 1994, Saro-Wiwa and other protesters were detained so that they could not attend a meeting of Ogoni chiefs. At that same gathering, four Ogoni chiefs were killed, and the government accused Saro-Wiwa, who was still in jail, of the murders.
Ken Saro-Wiwa and eight other members of MOSOP were then sent through a kangaroo court. They were beaten and tortured until November 20, 1995, when all nine were executed by hanging.
Royal Dutch Shell Sued For Human Rights Violations
Shell paid off the Nigerian government to act as their own personal army, defending the interests of the oil company — no matter the cost.
This wasn't limited to financing and arming soldiers in the region, but proactively plotting to silence protestors like Saro-Wiwa. Shell and the Nigerian government orchestrated a propaganda campaign against MOSOP, accusing them of terrorist activities. Shell was also involved in the proceedings that led to Saro-Wiwa's execution.
According to the Center For Constitutional Rights, representatives from Shell met frequently with the Nigerian regime to discuss Saro-Wiwa's case, and Shell lawyers attended the trial. The Managing Director of Shell's Nigerian subsidiary met with the Saro-Wiwa family and attempted to barter Saro-Wiwa's freedom in exchange for the protests to end. The "witnesses" who testified that Saro-Wiwa had murdered the Ogoni chiefs later confessed that they had been bribed to testify in exchange for money and jobs, and agents from Shell had been present at the time.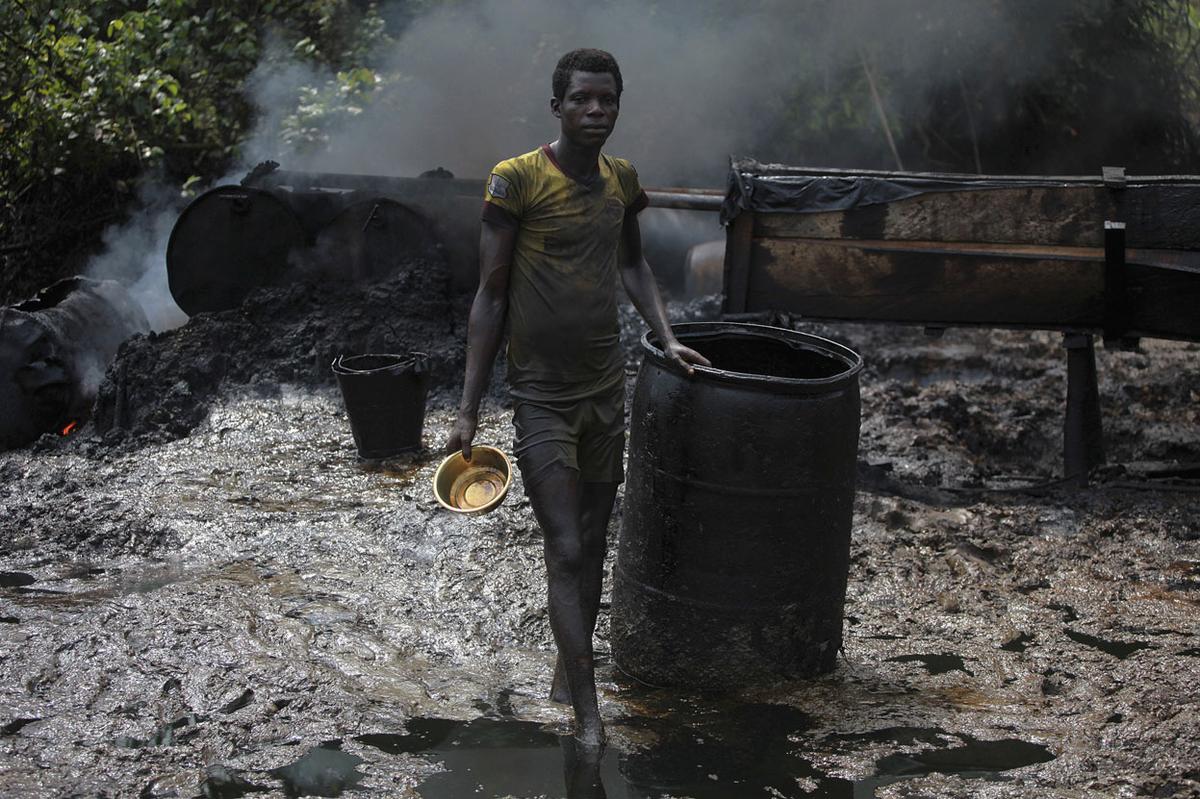 Ken Wiwa Jr. and his family would make history by suing Shell for human rights violations, and after a 13-year battle in court, the case finally went to trial in 2009. The lawsuits were settled out of court for the monumental sum of $15.5 million dollars, which was a historic triumph in holding corporations liable for their actions, even on foreign soil.
Shell continues to dispute their involvement with Saro-Wiwa's death. From a now-deleted press release that can be viewed on the Internet archives, Shell said the settlement was a "humanitarian gesture."
"Shell has always maintained the allegations were false. While we were prepared to go to court to clear our name, we believe the right way forward is to focus on the future for Ogoni people, which is important for peace and stability in the region."
Documents filed with the New York court included letters from Shell to the Nigerian government, agreeing to pay for services rendered "as a show of gratitude and motivation for a sustained favourable disposition in future assignments".
The director of Oil Change International, Stephen Kretzmann, released a statement at the time, saying Shell "knew the case was overwhelming against them, so they bought their way out a trial."
"His Death Must Not Be In Vain"
Just last year, Ken Wiwa Jr. penned an article in The Guardian, highlighting the work that still needs to be done in the Niger delta region.
He wrote:
"My father went to the gallows an innocent man. He loved his country but refused to remain silent while his land and his people were being exploited. His real "crime" was in exposing the double standards of Shell, who had been quietly drilling oil for years in Nigeria, earning good profits for its shareholders but leaving the host community wallowing in levels of pollution that he described unflinchingly as "devastation," pointing out that the operations in Ogoniland betrayed Shell's own global standards."
Although Shell left the Niger delta in 1993 after public backlash, equipment left behind by Shell has yet to be decommissioned and dismantled. Data from Shell indicates that between 1997 and 2006, there were 250 oil spills per year in the region.
The United Nations Environment Programme (UNEP) deployed agents to assess Ogoniland in 2009, and they delivered a report in 2011. The findings included the following:
At least 10 Ogoni communities had been left with contaminated drinking water
In one community, families were drinking water from wells that were contaminated with the carcinogen benzene at levels 900 times above the World Health Organization guidelines
Scientists found a thick layer of refined oil floating on the groundwater that serves wells, which was linked to an oil spill that occurred six years prior
The once-thriving mangrove forests have been decimated — oil pollution in the creeks have almost completely destroyed the mangroves
"Control and maintenance of oilfield infrastructure in Ogoniland has been and remains inadequate: the Shell Petroleum Development Company's own procedures have not been applied, creating public health and safety issues." - UNEP Report
UNEP recommended emergency action, writing that Shell should pay $1 billion to aid in the environmental cleanup. Although Shell initially agreed to fork over the payment, they later recanted and said that the money would not be released until the region was stabilized.
Ken Wiwa Jr. wrote about this before his death:
"Shell has repeatedly told me it is ready to pay its share of the $1 billion (£650 million) that UNEP recommended to kickstart the cleanup. However, my community is still waiting for social justice, with gathering impatience."
As of June 2016, the Nigerian Vice-President Yemi Osinbajo, on behalf of President Muhammadu Buhari, put the $1 billion cleanup into motion, which will take between 25 and 30 years to implement. Michal Szymanski from UNEP gave Green Future a statement on the current developments in Ogoniland, but no mention was made as to whether Shell has contributed to the clean-up:
On 2 June 2016 the Federal Government of Nigeria set in motion a $1 billion clean-up and restoration programme of the Ogoniland region in the Niger Delta, announcing that financial and legislative frameworks had been put in place to begin implementing recommendations made by the United Nations Environment Programme (UNEP).

The clean-up is vital for the future of the region. It will help create new livelihoods, establish old livelihoods and change the lives of a million people. It will also establish a new model for working towards sustainable development, even in the most challenging of environments.

The environmental restoration of Ogoniland is likely to be the world's most wide-ranging and long-term oil clean-up exercise ever undertaken. Experts suggest that it may take up to 25 years until ecosystems are fully restored.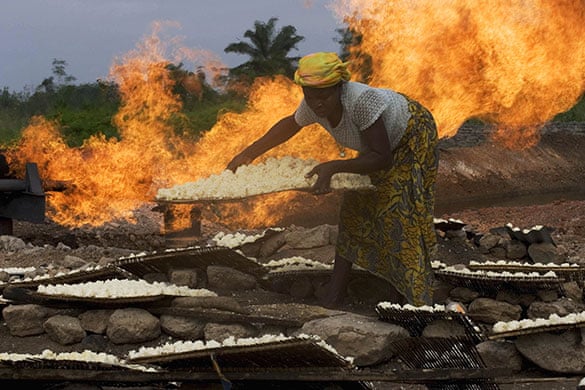 With Wiwa Jr.'s passing comes a time to reflect on the events that have shaken Ogoniland for decades. The onus is on us to truly consider the human and environmental impact that oil excavation wreaks on those nearby. From DAPL to Nigeria, our transition to renewable energy cannot come soon enough.