The plastic bag tax is on the ballot this year, and some people aren't happy about it. I lived in the UK some years ago, and certain grocery stores opted to enforce a charge on plastic bags. The result? It was totally fine, you guys.
Here's why paying 5¢ for plastic bags won't ruin your life — or your bank account.
You Don't Need All Those Bags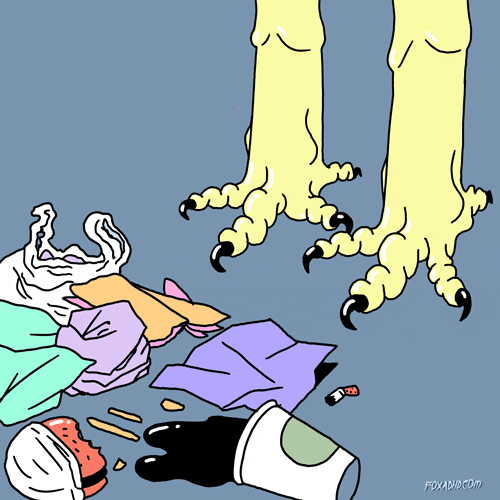 Have you been to an open buffet? You eat twice as much food just because it's there. We don't realize how many plastic bags we use, probably because they're free. Do you need a plastic bag for a gallon of milk that you could just carry to your car? Does every bag of groceries really need to be double-bagged?
When I had to pay for plastic bags, I realized just how many of them I used. Even recycling a few bags to make trash can liners and dog poop bags still meant most of them would never be used again.
If you're grabbing one item from the store, paying 5¢ is likely to make you shove that item in your purse or carry it. Think about how much plastic that would save. After the UK enforced a 5p fee for single-use plastic bags, England's plastic bag usage dropped by 85%. Every year, it's estimated that 8 million tons of plastic ends up in the ocean, where it endangers marine life. Some plastic waste ends up in plastic recycling workshops, where working conditions are dismal and pollution is rampant. Implementing a bag fee could make a huge difference to the ocean — and our planet's health.
Finding Alternatives For Plastic Bags Isn't Hard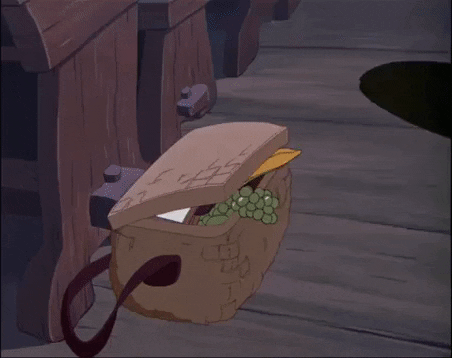 Like most people who grumble about paying for plastic bags, I wasn't too happy when I realized I was paying extra money at the checkout line. So what happens when you don't like paying for something? You find a way around it.
From reusing old bags to throwing groceries in a basket — once you get used to paying for plastic bags, becoming thrifty with transporting food becomes second nature.
It's Not About Where The Money Goes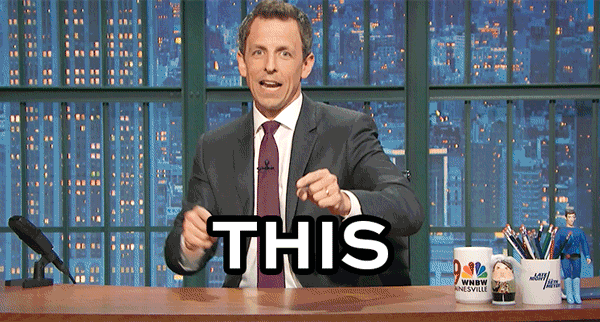 One argument against a plastic bag fee is who gets the cash. Does it go to charity, or into the pockets of grocery stores? Newsflash: it doesn't actually matter.
Ideally, the money would go to charity, but even if it ends up going into the pockets of a supermarket baron, you're still saving the planet. If that isn't a charitable act, what is? If grocery stores need a financial incentive to stop burning through plastic, we still end up the winners in this trade-off. For instance:
1 trillion plastic bags are used every year. This equates to 100 million barrels of oil.
17 single-use bags contain enough embedded petroleum energy to drive a car 1 mile.
Plastic bags are used for an average of 12 minutes. It takes 1,000 years for them to decompose.
Over 100,000 marine animals and 1 million seabirds die every year from ingesting plastic.
Is stashing reusable bags in the trunk of your car a little bit inconvenient? Yes. But it's nowhere near as inconvenient as the consequences of plastic pollution.
Everyone Else Is Doing It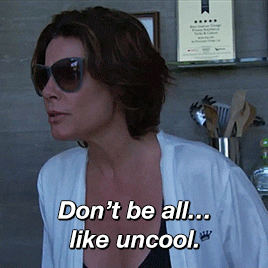 Considering that America is one of the most developed countries in the world, you'd think we'd be more on the ball about sustainability. Yet these countries currently have some restrictions, or total bans, on plastic bag consumption:
Africa
Botswana, Eritrea, Mauritania, Morocco, Rwanda, South Africa, Tanzania, and Uganda have all banned plastic bags or charge a fee for them.
Bangladesh
A ban on plastic bags was introduced in 2002.
China
A total ban on plastic bags was implemented in 2008, and since then, plastic bag usage has fallen between 60% and 80%.
Hong Kong
A plastic bag fee was introduced in 2015, and plastic bag usage fell by 90%.
India
India has banned the production of plastic bags under a certain thickness due to the problems they were causing in the sewage systems. However, enforcement has been an issue.
Indonesia
A fee is charged for plastic bags.
Malaysia
Plastic bags are taxed every Saturday, except in Penang, where they're taxed every day.
Taiwan
Plastic bags are banned except in the case of food service operators.
Europe
Almost all of Europe has banned or imposed levies for plastic bags.
So although plastic bans have been prohibited in Puerto Rico and American Samoa, why hasn't the US taken bigger steps toward cutting down plastic waste? Lobbyists.
Lobbyists Are Out For Themselves — Not You
Yes, there is a lobby for plastic bags. Why wouldn't there be? Many cities have successfully banned plastic bags, but thanks to lobbyists, there's a frequent tussle over it. Take California, for instance.
California was set to ban plastic bags statewide in 2015, but the American Progressive Bag Alliance (yes, it is a thing) stepped in. Now the law is waiting to be ratified in a referendum on the 2016 ballot. It's called Prop 65 and Prop 67, so pay attention to that if you happen to live in California.
The plastic bag lobbyists have spent millions on consultants and petitions to try and strongarm plastic bags' status in everyday life — even though plastic bags are totally unnecessary and cause far more harm than good. But the plastic industry is making a lot of money in the process, and seeks to lose out financially should a ban be implemented.
Lobbyists will tell you that plastic bags are great. Depending on which lobby you speak to, they'll also tell you that soda is good for you, and climate change is a hoax. So, maybe, let's not allow lobbyists to make our decisions for us.
You're Going To Pay For It One Way Or Another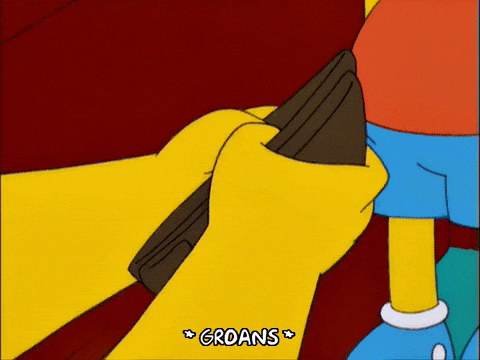 Still not convinced that a fee for plastic bags is reasonable? Well, continuing to use plastic bags is going to cost you a lot more.
Gas Prices
We know that oil reserves are dwindling. As the well runs dry, gas prices will skyrocket. Our independence on foreign oil will also increase, which means increased chances of war and terrorism. If we chose to frack on US soil, the side effects include massive health risks for those who live in fracked areas — and you may live closer to fracking than you think.
Even with health insurance, the cost of treatment for fracking-related maladies, is astronomical. You could sue the companies responsible for poisoning you and your loved ones, as one Texas family did successfully, but you'll still be sick with legal bills to pay.
By banning plastic bags, we could save 100 million barrels of oil per year — and avoid the mess above while we continue to explore renewable energy sources.
Taxes
When plastic bags clog drains and waterways, the government has to spend money to clean it up. Who pays for it? You do! Plastic bags take 1,000 years to decompose, and they were introduced in 1977. So 39 years in, we still have 969 years to go before every plastic bag ever made before today disappears.
If we keep adding a trillion plastic bags per year, you can expect the government to have to hike up taxes in order to keep your neighborhood from looking like this:
Life
There's only so many times Leonardo DiCaprio can look you dead in the eyes and say that the Earth will die unless we tackle climate change. Paying for plastic bags is a small step with significant positive outcomes for the environment. We may not see the consequences of our actions in our lifetime, but for the sake of our children and our children's children, let's give a damn about their future.
You don't need to wait until the state mandates your use of plastic bags — but honestly, it will help. Buy a reusable grocery bag, and start today.