Although years come and go, New Year resolutions tend to stay the same. If you're tired of making the same old resolutions, why not try a different approach in 2017? These resolutions will benefit you — and the planet!
Whether you're planning on battling the bulge after NYE or finally saving some dough, we've taken Nielsen's top New Year's resolutions from 2015 and put a green spin on the most popular plans for bettering yourself over the next 12 months. Here's to 2017!
Stay Fit And Healthy
Looking to step up your fitness game in the new year, but motivation is a major issue? We feel you. Here are some green ways to get fit that don't involve hitting the gym!
Get Cycling
Can you replace your commute with a bicycle ride? This a flawless way to work fitness into your daily grind without sacrificing extra hours before or after work. Replacing a car ride with a bicycle is also a wonderful way to slash vehicle emissions.
If riding to work isn't for you (freeways and professional attire are no friends of the humble cyclist), perhaps taking up cycling on the weekends may be more aligned with your lifestyle. Simple swaps, like biking to the store instead of driving, can make a huge difference for the planet — and your wallet!
Break Up With The Gym
Gym memberships soar in January. But you don't need a gym to get in shape! Send a fraction of that gym membership to an environmental charity of your choice, and hit the great outdoors!
Running, walking, hiking, and outdoor sports are all fantastic ways to get in shape. If you feel like you want a more hands-on approach to tackling green issues, try using a volunteering website, like Volunteer Match. Instead of lifting weights, try a beach cleanup or rake leaves at an elderly citizen's residence. You can work up a sweat and make a difference at the same time.
Lose Weight
After the decadent feasting that takes place around the holidays, it's normal that most people want to shed a few pounds come January. Give the Atkins diet the heave-ho, and try a lifestyle change that benefits your health and the world.
Animal agriculture is one of the leading causes of greenhouse gas emissions. If you cannot stand the idea of giving up meat, try giving up products from cows — which includes beef and dairy. Cows — or more specifically, cow farts — play a huge part in global warming. Swap out regular cheese for goat's cheese, and eat chicken over beef.
If you're interested in stepping up your game, there's a treasure trove of documentaries that can help you make the switch to an animal-free diet. Fat, Sick & Nearly Dead and Forks Over Knives are great places to start.
Enjoy Life To The Fullest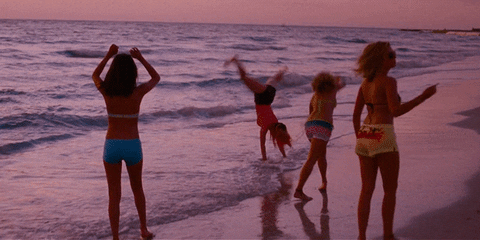 Life is precious. If you want to stick with your green resolutions, make sure you remind yourself why you love nature so much! Dedicate an hour every Saturday to spend time outdoors, whether you visit your favorite park, do some gardening, or buy a bird feeder and watch your feathery friends for a while!
It can be hard to get outside in the cold winter months, but wrapping up and breathing fresh air is so good for the soul. If you're luckier enough to live in warmer climates, you have no excuse!
Spend Less, Save More
Want to spend less, save more, and save the planet? You're in luck because the three are interconnected! Do away with fast fashion, and stop being a slave to the trends. Textile pollution is a major issue for environmental pollution, not to mention the horrible ethics that keep foreign sweatshops in business.
Are you guilty of buying your coffee every morning? Not only is this a major drain on your finances (those lattes really stack up over time!), but we also throw away 50 BILLION single-use coffee cups every year. And yes, they go straight to a landfill.
Get yourself a thermos for Christmas, and watch as the cash stacks up while your carbon footprint shrinks.
Get Organized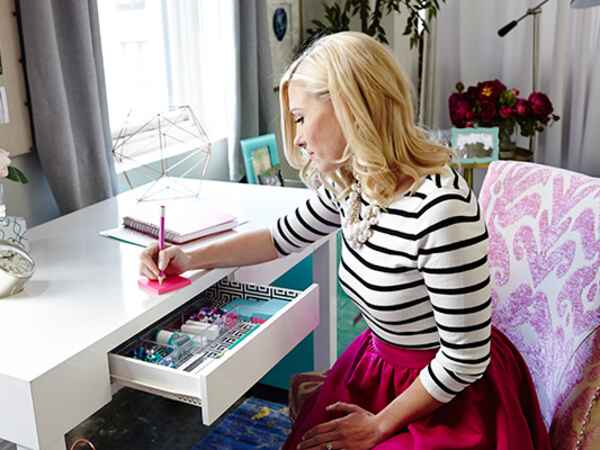 If you refer to your home as a hovel and suspect that a family of mythological beasts are setting up shop in laundry mountain, it's time to sort your life out. What's a messy person to do?
Spring cleaning, baby! Yes, cleaning isn't fun, but getting organized is a great way to start off the new year. Clean out your closet and donate old stuff to charity. After you've cleaned house, you won't waste money buying duplicates of things you already own.
If maintaining a home bursting with stuff is beginning to stress you out, why not try minimalism? Only buy what you really, really need. Learn to recycle everything from cans to clothes. Studies have confirmed that hoarding and depression are linked, so if you suffer from blue moods and anxiety, take control of your life by taking a proactive stance against clutter.
Learn Something New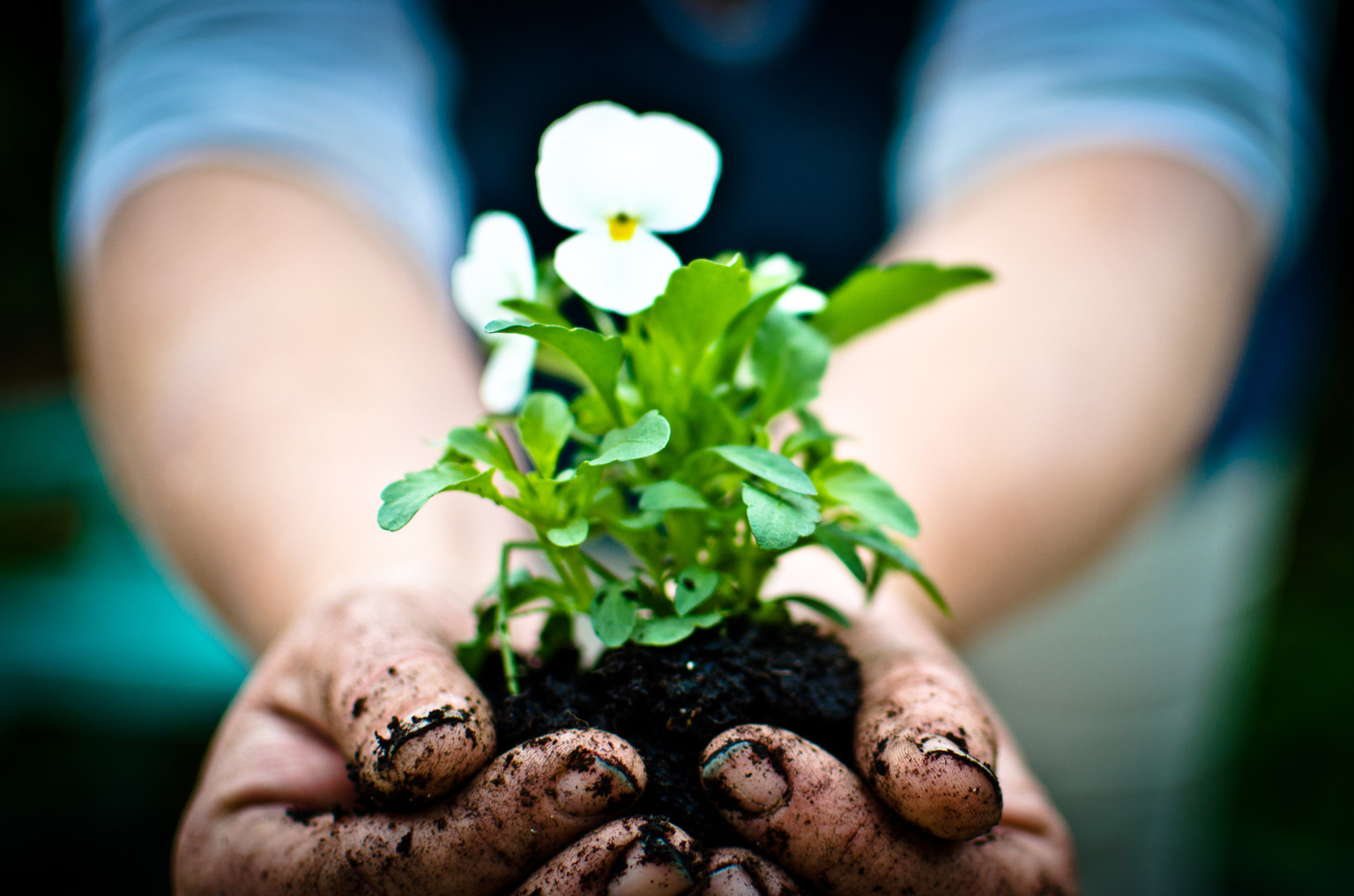 If you're looking to learn something new, why not try a hobby that benefits the environment? Check out these articles by Green Future that can get you started on a carbon footprint-reducing hobby!
Gardening
From growing your own produce to dabbling in herbalism, having a green thumb means never being bored again. Even if you live in a small apartment, you can still grow countertop plants!
An Encyclopedia Of Companion Planting For The Avid Gardener
Upcycling
Turn old trash into treasure with upcycling! Less waste means less landfill dumping, and you get to revive a tired old object into your new favorite obsession!
Beekeeping
If you have the room, try beekeeping. The bee population is dying in the millions, and you can help conservation efforts by providing bees with a safe and secure hive. In public, beehives are often destroyed because people are afraid of bees. Read about why we need bees and how beekeeping became Hollywood's latest trend.
Travel More
Travelling by airplane can be taxing on the environment. Instead of jet-setting in the new year, how about a camping trip? America's national parks are among the most beautiful landscapes in the world, and if you live near one, you should definitely take advantage of it!
If you can't tame your nomadic urges, use your air miles wisely: go visit the coral reefs and absorb the magnificent beauty of the ocean. Unfortunately, by the end of our lifetime, the reefs may be dead. See them before it's too late.
Make sure you travel sustainably by reading up on our guides to eco-tourism.
Do you have a green New Year's resolution? Share your goals for 2017 in the comments!