It's that time of year again. After going hard on the Christmas feasting (and drinking), you're probably feeling like shit. You're tired, it's cold, and although you're writing "get fit" at the very top of your New Year's resolutions, it feels like a challenge to even get out of bed.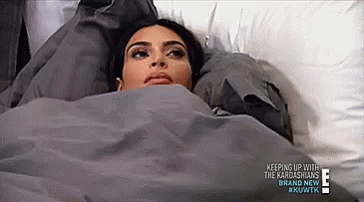 I hear you. Between finding a diet that won't make you lose the will to live and shelling out extra bucks to join a gym, fitness can sometimes feel like an insurmountable mountain.
Plus, if you hate the gym, the chances are that those tri-weekly visits will grind to a halt after your first month, leaving you feeling worse than when you started.
But if you want to get fit without dropping a wad of cash at the gym, there is a better way.
1. Start Walking
If running or jogging makes you physically recoil in horror, forcing yourself to run is likely to result in two outcomes: sheer hatred and/or an injury. It doesn't take a scientist to conclude that if you enjoy your fitness routine, you're more likely to stick to it.
Walking is a highly underrated form of exercise. Start with 10,000 steps a day, and consider buying wearable tech to keep track of how many steps you're clocking in day by day.
If you love the great outdoors, consider splurging on a national park land pass. It's $80 for a year, but you get unlimited access to all of America's beautiful national parks. If you have some free time, dedicating some of your week to volunteer at a national park is a great way to pay it back. After 250 service hours, you can visit all of the national parks for free.
Even if luscious landscapes aren't readily accessible near your home, getting out of the house and taking a power walk around the block is a great way to torch calories without the monotony of the treadmill. If you're really stuck for motivation, try downloading Pokémon Go. At least it will keep your walking routine fresh while you hunt Pokémon!
2. Get Biking
While tackling "the ridge" in Scotland might not be on your New Year's wishlist, cycling is a fantastic way to get fit and help reduce your carbon footprint in one swoop. Buying a used bicycle on Craigslist is cheap — and rehoming unwanted items is a form of recycling. If you can swap your daily commute for a bike ride, you can seamlessly add a workout to your day without having to allocate extra time before or after work.
Even if you live somewhere where a bike commute is not going to work (I see you, Los Angeles), swapping out your car for a bike whenever possible is still going to make a positive contribution to lowering carbon emissions. Besides, exploring new trails on your bike over the weekend is both a fun and effective workout.
3. Take The Stairs
If cardio is the name of your gains, keep it pumping with a vigorous stair routine. Think Rocky Balboa! Keep your eyes out for a decent set of stairs in your neighborhood, and crank up the volume on your favorite workout jams while you sweat your way to the top.
Think about how much electricity is spent keeping all of that gym equipment churning along! Give the planet a break and your booty a boost with a hardcore stair routine that will satiate even the most devout of gym bunnies.
4. Go For A Run
Running is the most effective form of cardio exercise. Here are some amazing facts about the impact of jogging on your body:
Running 5 to 10 minutes a day drastically reduces your chances of dying of cardiovascular disease

Running triggers endorphins, which boosts your mood

The average 150 lb. runner will burn 12.2 calories per minute while running a 10-minute mile
Although you may be conditioned to running on a treadmill, running outside isn't just cheaper — it's also a more effective workout. Some research shows that running outdoors can burn 5% more calories than a treadmill routine. Just make sure you have the correct footwear and appropriate support (aka a knee brace) to prevent injuries.
If you're already a seasoned runner, add a high altitude mask or weights to challenge yourself.
5. Get A Hobby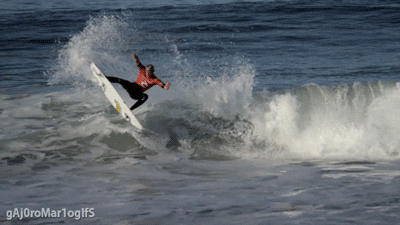 From surfing to joining a softball league, finding a sport that you enjoy is a surefire way to keep you in shape. MeetUp is a great way to discover local sports teams in your area — or, if you prefer to fly solo, splurging on the equipment you need is probably going to be cheaper than a gym membership in the long term.
In the end, the best way to stick to your New Year's resolution of getting fit is to find something that you enjoy! What are your favorite ways to get fit while staying green? Share your tips in the comments!