This is a guest post by Marie Nieves. If you want to write for Green Future, check out our submission guidelines here.
Now more than ever, we need to care for our planet. And we aren't working alone — parents, it's time for us to act. It is crucial to teach our children how to take care of the world.
Green parenting can have a huge impact on every household, and that impact is greater if youngsters learn about responsible lifestyle choices like recycling. However, it isn't always easy to get children excited about going green.
Kids have a "job" — to learn and to play, or (better yet) to learn as they play. By getting them interested and involved in sustainable living ideas for kids, you can successfully teach them to recycle, minimize, and live a greener life. Raising children who are aware of their surroundings, and the impact our actions have on the environment, is one huge step toward a brighter future.
Here are our top sustainable living ideas for kids. Do you believe in the importance of green parenting? Share your thoughts in the comments below!
Green Parenting Tips
1. Be Their Green Role Model
Modeling is a powerful teaching method. It's one of the ways children learn socially acceptable behaviors and strategies for achieving their goals. As a parent, you have a responsibility to show your children what you can do to live an eco-friendly lifestyle.
Let your child watch or take part in green activities like throwing kitchen scraps into the compost bin, taking out the recycling, and reusing water to water plants. To keep their interest (and build long-lasting memories), make it fun! Show your child why you value the green lifestyle by turning it into an experience. Travel to places that illustrate how beautiful Earth can be, visit parks, go camping, and, of course, make sustainable choices whenever possible.
Small steps, like using public transportation and reusable containers, help your child follow in your planet-loving footsteps. This way, you express your environmental values through living — and actions always speak louder than words.
2. Use Recycled Material To Make Toys
It's a cycle of wasteful spending: children play with toys until they get bored or outgrow them. The toys then end up in a dump or landfill, or Mom just stores them in boxes and puts them in the attic. Those forgotten toys are then replaced with others indefinitely. This cycle teaches our children one thing: it's okay to buy something and forget about it.
Instead of buying your child a toy, you can make toys together! The toy-making process can be a lot of fun, and your child will appreciate it more because they have made it with their own hands.
For example, you can make an alien spacecraft by using a few popsicle sticks, a plastic vegetable containers, and a soft cheese box. Make a hole in the soft cheese box so a plastic container can fit in. Make four holes with a utility knife on the other side of the soft cheese box to place the sticks. Use adhesives and water-based paints to decorate the spacecraft.
3. Make Sustainable Clothing Choices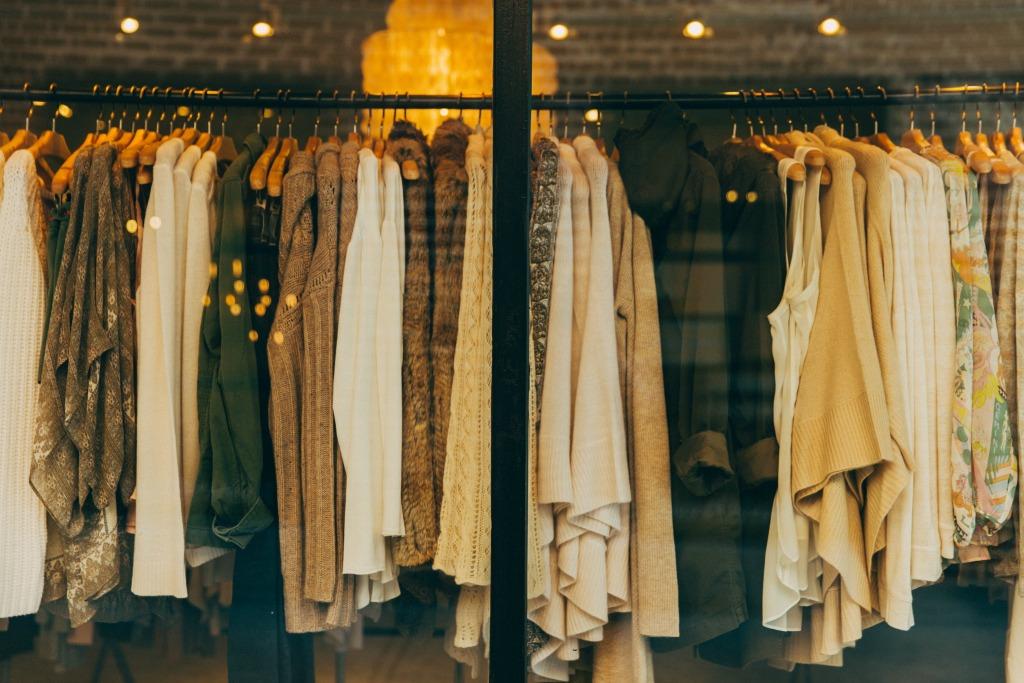 Following the latest trends and spending too much money on clothing is, in a word, unnecessary. Show your kids how to be satisfied with having just enough and how to preserve the clothes they have.
They might be too young to understand the concept of branding, but they can learn that cotton, lyocell, and hemp are the "planet-friendly" fabrics, while using fur and leather isn't sustainable. As a parent, you can show your kids how to swap the clothes they've outgrown at donation centers or online consignment sites like swap.com.
Old clothes can also get a second life with some DIY magic. So grab some threads, scissors, and bits of jewelry to cut, combine, and sew. The possibilities are endless!
4. Minimize The Use Of Electronics
When kids get overexposed to technology at an early age, it may reduce their attention spans and make it more difficult to adjust socially to new environments. Teach your children to appreciate the wonders of the natural world beyond their screen. Take them on trips to museums, go on nature hikes, and explore your own backyard together to help your child understand the range of natural wonders around them.
Earth is a self-renewing organism, but it can't renew itself at the pace at which humankind is destroying it. Nature preservation depends on the future generations, so we have a responsibility to educate our children about the big, wonderful world around us.
About the author: Marie Nieves is a student and a blogger who loves unusual trips, gadgets and creative ideas. She is an avid lover of photography and is interested in every action that can save our planet. You can find Marie on Facebook or follow her on Twitter and G+.