Presidential nominees often make hollow promises to gain support, but in the case of Donald Trump and climate change, it seems his pledge to curb green initiatives was more than just a ploy to attract working-class voters.
In one of his first moves as President-elect, Trump put Myron Ebell — a known skeptic of climate change — in charge of the Environmental Protection Agency's (EPA) transition.
For those unfamiliar with Ebell, he views many eco-friendly measures as government overreach, considers people like President Obama alarmist, and refers to many serious environmental issues as "real problems, but not crises," according to The Washington Post.
He's probably right — the whole world is just overreacting.
All jokes aside, the EPA's future doesn't look good. With Ebell overseeing the transition, many fossil fuel regulations hang in the balance. The agency's role as an environmental enforcer might soon dissolve.
If the EPA does lose much of its funding and power, the work of individual activists becomes even more important. While some pleas for change reach the House or Senate floor, documentaries are often the best way to effectively reach a large-scale audience.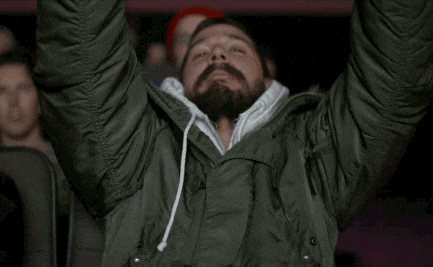 With that in mind, we created a list of environmental documentaries to help keep you informed during these uncertain times. Click next to get started!