Bob Lutz, former chairman of General Motors, is not a fan of Elon Musk — or his fans. Lutz fired off on a vicious tirade against the enigmatic entrepreneur, dismissing Tesla supporters as
"members of a religious cult … Elon ... hasn't delivered a thing, except increasingly negative cash flow, and an increasing lack of profitability; more and more capital spending."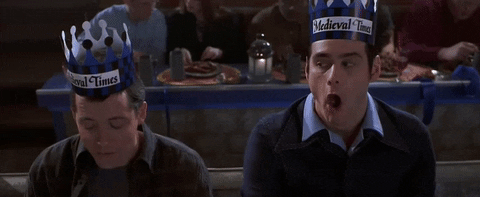 It's not surprising that the gas-guzzling industry is in dire need of new underwear. Sales of the Tesla 3 have blown competitors out of the water, and Tesla's quarterly earnings have placed them firmly in the black. Musk, as always, took the criticism in stride.
Dear cult members, I love you https://t.co/1OzRaSQzhT

— Elon Musk (@elonmusk) October 26, 2016
Fans exploded with reciprocal declarations of love. After all, the highlight of Lutz's career was being in Europe while GM destroyed Detroit. We can't say yet what Musk's highlight will be: space travel, renewable energy, or saving the world?
Sour grapes aside, Musk has always had a special relationship with his fans. He has never shied away from replying to fans on Twitter, and perhaps he's been reading the Tesla forums for a spot of inspiration about what to release next. Since 2010, fans have been speculating about the addition of one special feature to the Tesla, and tomorrow may just be the grand reveal ...
The Solar Roof
Back in 2010, fans headed over to the Tesla forums to discuss a dream addition to the new Tesla: a solar roof.
And the response:
Fair points. However, this was six years ago, when your iPhone looked like this:
Solar power technology, and technology in general, has come a long way since 2010. For instance, a tiny slither of silicon can now hold up to 25% more power than a traditional solar cell.
But far more telling than emerging solar technology is the deal that Tesla has just reached with Panasonic.
As reported on Green Future, Tesla and Panasonic have entered a nonbinding agreement to manufacture solar cells. And Musk will reveal a solar roof at tomorrow's unveiling. Whether or not this solar roof could be adapted to fit on top of a Tesla remains to be seen.
Could It Happen?
Elon Musk has continued to shake up industries from space travel to electric cars. Cynics have lambasted the decision to merge Tesla and SolarCity, but if Musk's endgame is to outfit new Tesla vehicles with advanced solar panels, it makes perfect sense. Although it's probably wishful thinking to expect a solar-powered Tesla launching tomorrow, it's not unrealistic to think that this may be in Musk's projections for the next five years.
By merging Tesla and SolarCity, while also partnering with Panasonic, all signs point to another card up Musk's expansive sleeves. As usual, we'll have to wait and see. But it's an exciting time to be a card-carrying member of Musk's cult.
Header Courtesy of Tech News Today