Recent data proves the impact of global warming takes on many forms, but an empty stomach might be the one that sticks with you.
In a report released on Monday, the United Nations' Food and Agriculture Organization (FAO) said that farmers and other food systems must adopt more eco-friendly methods to prevent climate change from pushing millions of people into hunger and poverty.
According to the report, small farmers who produce the majority of food in developing countries — such as sub-Saharan Africa and Southeast Asia — are the most vulnerable to the effects of climate change.
"Unless action is taken now to make agriculture more sustainable, productive, and resilient, climate change impacts will seriously compromise food production in countries and regions that are already highly food-insecure," FAO Director-General Jose Graziano da Silva said in the report.
At the current pace of climate change, the FAO estimates that an additional 42 million people will be vulnerable to hunger in 2050. That figure doesn't account for populations susceptible to the increasing number of extreme weather events.
The Dangers Of Modern Farming
Harmful farming methods, such as ploughing, release carbon dioxide into the atmosphere. Such agricultural practices, along with forestry and changes in land use, produce approximately a fifth of the world's global greenhouse gas emissions.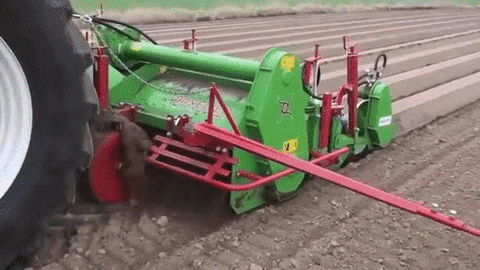 As carbon dioxide levels continue to rise, the nutritional value of crops, like wheat, also decrease. The loss of certain nutrients — including zinc, iron, and protein — in staple cereals could also lead to new health issues.
To combat some of these challenges, the report revealed multiple ways that farmers can reduce their emissions and boost their incomes:
Integrated soil fertility management
No-till farming
Water-reducing alternatives to crop flooding
Planting nitrogen-efficient and heat-tolerant crops
Legislation like the Paris Agreement and the U.N. accord on aircraft emissions addressed climate change in other sectors, but the FAO report on food security and poverty reduction shows we still have a long way to go.