On a single day in July, 122 million Americans across 26 states were under heat alerts at the same time. It was the first time in at least a decade that New York, Chicago, and Los Angeles would experience such extreme heat at the same time.
Triple-digit temperatures combined with high humidity to create a sweltering heatwave that stretched from coast to coast. The month ended up in history books as the hottest ever — until August came along and tied it.
Hot summer days are becoming hotter. Daily records happening nearly twice as often as record lows, according to the Center for Energy and Climate Solutions. By the 2050s, scientists say there could be 20 record highs for every record low if carbon emissions are not reined in.
Warmer temperatures and heatwaves aren't contained to the dog days of summer, either. Frigid winters, such as the one that gripped the upper Midwest in 2014, have become 20 to 100 times less likely than they were before 1900.
Scientists say 2016 will almost certainly go down in history as the hottest year ever, marking the third year in a row of record temperatures.
As climate change turns up the thermostat on Earth, we're not only going to see more deadly heatwaves. Natural disasters from wildfires to winter storms will happen more often and become more damaging. Here's a closer look at what the future could hold.
Mega-Drought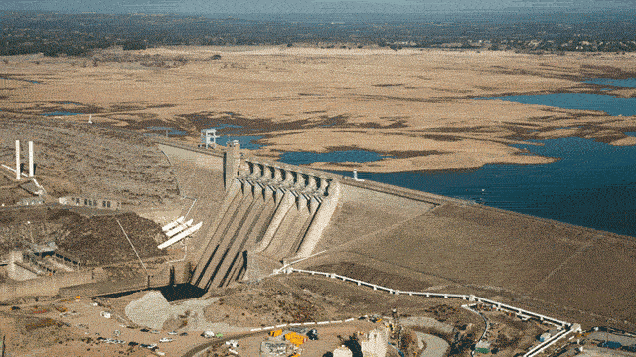 As California enters its fifth year of drought, water conservation has mostly become a way of life for those who live there. But a looming mega-drought could make today's water look abundant in comparison.
Mega-droughts are comparable to the worst droughts of the 20th century, but they last significantly longer — often upwards of 20 years. If carbon emissions continue at their current levels and precipitation decreases, the possibility of a mega-drought crippling the American Southwest rises to nearly 99%, according to a recent study in Science Advances.
Prolonged periods of drought would lead not only to water shortages, but also toxic dust storms and significantly more destructive forest fires.
This wouldn't be the first time the world has experienced a mega-drought, but that wouldn't negate its disastrous effects. Mega-droughts have been linked to the demise of several pre-industrial civilizations, including the Anasazi and the Mayans, according to the study.
"This will be worse than anything seen during the last 2,000 years and would pose unprecedented challenges to water resources in the region," said Toby Ault, one of the authors of the study, in The Atlantic. "As we add greenhouse gases into the atmosphere—and we haven't put the brakes on stopping this—we are weighting the dice for mega-drought conditions."
Forest Fires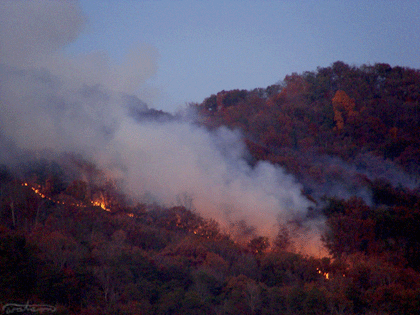 Forest fires are burning longer and stronger across the western United States, and they aren't likely to slow down until there is nothing left to burn, according to a recent study.
There's a strong correlation between climate change and the uptick in wildfires, researchers from the University of Idaho and Columbia University found. Factors like rising temperatures, low humidity, and increasingly dry vegetation have caused the area burned by forest fires to grow by an additional 16,000 square miles between 1979 and 2015.
To put it in perspective, 16,000 square miles is larger than the states of Massachusetts and Connecticut combined.
If the effects of climate change continue unchecked, forest fires are expected to grow exponentially larger and more intense.
A. Park Williams, one of the study's authors, told the Washington Post, "Going forward in the next three to four decades … I expect fires to continue to become unrecognizable to previous generations."
Hurricanes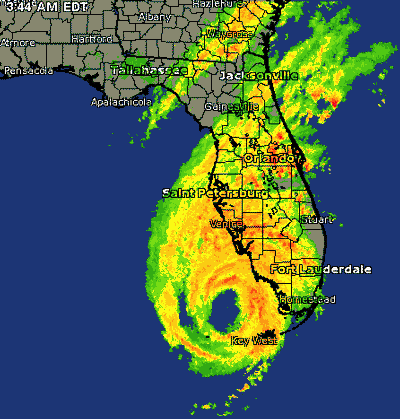 Hurricane Matthew ravaged Haiti before tearing along the east coast of the United States in early October. The powerful storm caused at least 1,600 deaths, making it the deadliest since Hurricane Stan in 2005.
Major hurricanes will become stronger and more frequent as climate change drives up global temperatures, scientists say.
"We expect to see more high-intensity events, category 4 and 5 events, that are around 13% of total hurricanes but do a disproportionate amount of damage," said Kerry Emanuel, a climate scientist at the Massachusetts Institute of Technology, to The Guardian. "The theory is robust and there are hints that we are already beginning to see it in nature."
While the total number of hurricanes may fall slightly, the intensity, duration, and frequency of the strongest storms have all increased since the early 1980s, according to the National Climate Assessment.
As these stronger hurricanes mix with rising sea levels, the resulting storm surges create a recipe for even more devastation. When Hurricane Sandy hit New York in 2012, it flooded streets and subway lines, cutting off power and creating more than $65 billion in damages.
Hurricane Sandy didn't make landfall in the United States as a category 4 or 5 storm, but it still serves to highlight the damage flooding from rising sea levels can cause. It might not have become the second-costliest weather disaster in American history if it had happened a century earlier.
"Storm surges and flooding are big killers, so this is a big worry," Emanuel said. "If Hurricane Sandy occurred 100 years earlier, it may not have flooded lower Manhattan because the sea was about 1 foot lower in 1912."
Winter Storms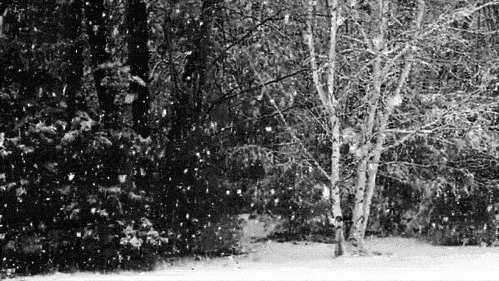 It almost seems contradictory to say crippling snowstorms like 2010's "Snowmageddon," which dropped nearly 18 inches of snow on Washington, DC, will happen more often in the United States as the effects of climate change are felt.
Yet, the number of extreme winter storms in the eastern United States has increased over the past century, according to NOAA National Centers for Environmental Information.
How does this work if global temperatures are rising? Heavy storms are becoming more frequent as the atmosphere holds more moisture, which drives heavier precipitation, according to Climate Communications. This precipitation can fall as rain or snow, depending on weather conditions.
While climate change will cause winters to grow shorter and warmer, it will be awhile before the frozen tundra of Wisconsin becomes a place to escape winter. And as we've seen with droughts, wildfires, and hurricanes, when it snows, it will snow hard.
"The bottom line is in the future we'll have a shorter snow season overall but more very intense storms," Michael Oppenheimer, a professor of Geosciences and International Affairs at Princeton University, told PBS's Frontline. "Has this already started? Probably so."