As more and more research is done on the far-reaching effects of global warming, data that links climate change to phenomenon like forest fires and severe hurricanes continues to emerge.
We can now add mega-drought to that list.
While water shortage is a pretty obvious connection to rising global temperatures, the scope of droughts felt in California and other southwestern cities this year pale in comparison to a potential mega-drought.
A new study published last week in Science Awakens says that climate change makes a mega-drought, similar to one that nearly wiped out an entire indigenous Mexican population in the 16th century, far more likely to hit the American Southwest.
More specifically, if carbon emissions continue at their current pace, the risk of a mega-drought could exceed 99 percent.
"This will be worse than anything seen during the last 2,000 years and would pose unprecedented challenges to water resources in the region," said Toby Ault, one of the authors of the study in a statement featured in The Atlantic. "As we add greenhouse gases into the atmosphere—and we haven't put the brakes on stopping this—we are weighting the dice for mega-drought conditions."
Researchers considered two scenarios to form the study's projections: if current carbon emissions stayed on their current trajectory and if they started to decrease.
If we keep releasing carbon dioxide into the air at this pace, and if global warming doesn't produce a rainier climate in the American Southwest, the chances of a mega-drought would exceed 90 percent, the study said. But if we keep pumping greenhouse gases into the atmosphere AND global warming decreases precipitation—which is the more likely scenario—a mega-drought is all but assured at 99 percent.
In comparison, if carbon emissions start decreasing soon, the chances of a mega-drought drop to 66 percent, the study said.
Jonathan Overpeck, a co-director at the University of Arizona's Institute of Environment, gave context to the study's findings in The Atlantic article by distinguishing between different levels of mega-drought.
While a "warm mega-drought" isn't as severe, Overpeck said a "searing mega-drought" could cause toxic dust storms, kill off the majority of trees and make agriculture nearly impossible. If carbon emissions don't decrease and the study's first scenario comes true, Overpeck said a post-2050 "searing mega-drought" is the most likely outcome.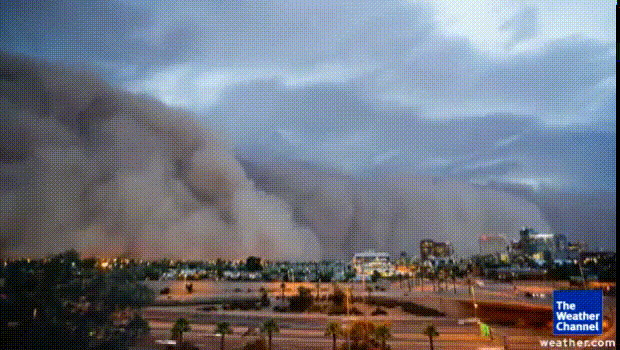 For the sake of states like Arizona and New Mexico, progressive measures like the UN's agreement to regulate aircraft emissions, and others like it, need to pay dividends fast.