Endangered species in the Atlantic just scored a huge win: a new bill recently introduced in the Senate aims to protect marine species from the dangers of seismic airgun blasting.
If it's passed, the Atlantic Seismic Airgun Protection (ASAP) Act would create a moratorium on "geological and geophysical activities related to oil and gas exploration along the East Coast," according to a press release from Oceana.
What's the deal with seismic airgun blasting, and how would this bill impact marine life? Here's what you need to know:
1. Seismic Airgun Blasting Is Used For Oil And Gas Exploration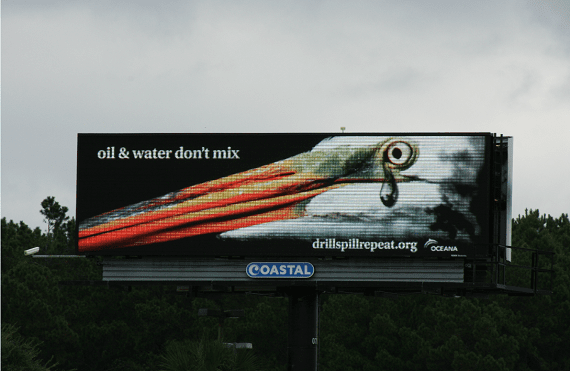 Contrary to what it sounds like, seismic airgun blasting has nothing to do with Nerf guns or air cannons — not even a little bit. The term refers to a process that uses explosive sounds for oil exploration. Ships tow airguns that blast sounds and penetrate the seafloor, which reveals potential fossil fuel deposits.
According to Science Daily, "Companies have applied to survey as much as 90,000 miles of tracking off the East Coast, running back and forth over the same area during the first year alone."
2. Noise Pollution Is Dangerous For Endangered Species
How loud do you think a sound has to be in order for it to properly penetrate the seafloor? It's the equivalent of "dynamite going off in your living room or in your backyard every 10 seconds for days to weeks at a time," says Matthew Huelsenbeck, a marine scientist at Oceana.
Those explosions completely wreck marine life to the point that whales may flee survey areas altogether. Whales naturally communicate with another using low-frequency sounds, but the blasts interfere across a range of frequencies. The sounds can also elevate stress levels and affect the most vulnerable members of the whale population: mothers and calves.
To put that in perspective, North Atlantic Right Whales are classified as "Critically Endangered" with only 500 whales alive today — and they live right in the middle of prime airgun survey territory.
3. A Large Number Of Marine Animals Are Threatened By Seismic Surveys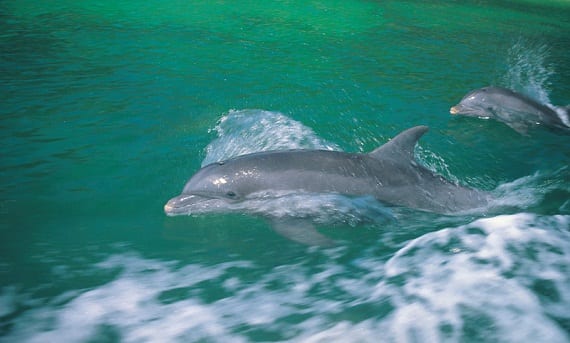 National Geographic presents a rundown of the major Atlantic ocean species likely to be affected by continued seismic surveys:
Whales, including the North Atlantic right, humpback, killer, short-finned pilot, and sperm whales
Dolphins, including the bottlenose, Atlantic spotted, and Risso's
Loggerhead turtles
Commercial fish, including the swordfish, wahoo, and billfish
"We don't believe we need to turn the Atlantic into a blast zone to fulfill our energy needs," Huelsenbeck says. We're inclined to agree, particularly with alternate renewable energy sources in mind — everything from solar power to weirder sources under development, like alcohol and body heat.
In short, we don't believe that we need to risk endangered marine life for the sake of fossil fuel drilling. If you're interested in showing your support for endangered species in the Atlantic, check out Oceana to learn how to take action.
What are your thoughts? Tell us in the comments, and follow Green Future for updates about the ASAP Act!