Summer is full of traditions. Hot dogs on the 4th of July. Trying to even out a farmer's tan. Running to CVS during a heat wave and finding that the last fan sold out just a moment ago.
Another time-honored tradition is hitting the beach...and scanning the water for any sign of an ominous fin.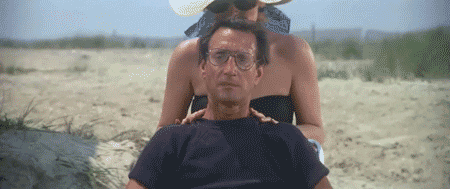 Sharks are our primal fear, and fear is entertainment. This year, we're chumming the waters of our morbid imaginations more than usual. Blake Lively helms The Shallows, a shark attack thriller which has impressed critics, terrified audiences, and may just snatch back the genre from the jaws of the schlocky Sharknado franchise. And of course, this week marks the return of Shark Week on Discovery Channel!
But popcorn spills aside, there has been an increase in recent shark attacks — which isn't saying that much. Since 1958, there have been 2,899 shark attacks around the world. This includes non-fatal attacks. Meanwhile, 3,287 people die in car crashes every day in the United States alone. Yet, we don't have a paralysing fear of getting behind the wheel.
But there is something in the water that you should be frightened of.
It's us.
The slightly elevated number of shark attacks is likely related to human interference with the ocean — whether it's in the form of overfishing or global warming. Because of climate change, we threaten to destroy the ecosystem on land and in the sea. Should we destroy our delicate planet, all species will be in peril.
Sharks are the guardians of the deep; without them, the ocean's ecosystem would collapse. This could have dire consequences for the rest of the planet.
As for shark attacks? Well, if we starve our fishy friends — it's no surprise they'll turn to alternative sources of food. Like us.
Blake Lively tells Entertainment Weekly, "Because of global warming, great whites that were in deeper water are now in much more shallow water. It's a very real, very present thing. It's something you don't hear as much. It's very easy to villainize a shark like, 'These monsters! We have to get rid of them.' But it's also incredibly ignorant and irresponsible to think that way. We're in their land. It's just about being respectful and being educated."
To celebrate our toothy friends, we'll learn a bit more about them.
Shark Attacks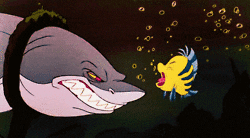 The best way we can prevent shark attacks is by learning more about nature's apex predator. Sharks are an essential part of the marine biome, occupying the top of the energy pyramid and the food chain, respectively. Every time there's a shark attack, politicians debate a cull. But culling sharks is a ludicrous response to something that's so rare.
Looking back on shark attacks, what can we learn?
Surfer Shark Attack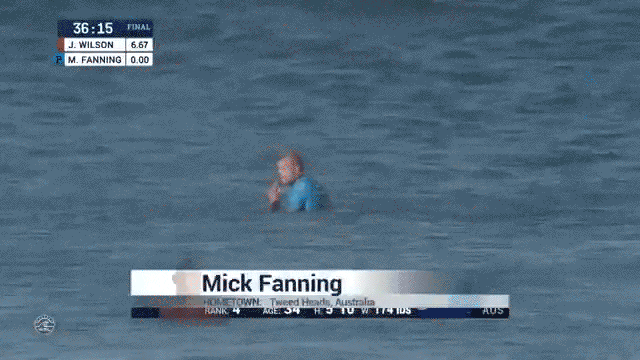 The world will never forget the infamous moment in the World Surf League in 2015, when pro surfer Mick Fanning narrowly avoided a great white shark attack. Surfers are the demographic most at risk for a shark attack — probably because they spend the most time in the water! Scientists have reasoned that in poor conditions, a surfer can closely resemble a seal from the ocean's floor.
If you're a surfer, always surf with a buddy and avoid piers, despite the sweet breaks. Fishermen bait the water around piers, and fish guts, blood, and other sharky delicacies get thrown into the water, effectively chumming the waves.
Swimming With Sharks
Swimming with sharks has become a thing. Most sharks are non-aggressive, and will tend to swim the other direction as soon as they see you.
And then came the invasion of the Instagram models:
To be fair, Ocean Ramsey (the shark rider) has devoted her life to helping marine conservation. Drowning in a giant wave is far more likely than being attacked by a shark — and yet, we don't frown on surfers who tackle Mavericks. However, if a newbie surfer dies in a big wave, nobody is out for revenge on the ocean.
But for every shark attack — provoked or not — thousands upon thousands of sharks die.
So, you can't help but be skeptical that these shark riders are really in it for the conservation, and not the "likes."
Also, as soon as the above video went viral, we suddenly had a rash of bozo copycats doing insanely stupid stuff like this:
If you're thinking about literally jumping the shark, or hugging a shark, or yanking on its fins — just don't. Otherwise, you kinda deserve what you get.
Shark Attacks Maui
There have been four shark attack incidents in Maui in 2016. Three resulted in minor lacerations, and one casualty just the rear end of a stand-up paddle board. Shark attacks in Hawai'i have occurred on all the islands, but Maui has seen a significant rise in incidents. Marine biologist Carl Meyer believes there's an easy explanation: "The Maui nui shelf is a highly productive habitat that contains a wide variety of organisms that are natural prey items for tiger sharks." Almost all shark attacks in Hawaii have been attributed to the tiger shark.
Shark Attacks In Florida
Florida has the highest concentration of shark attacks in the US, outpacing even Hawai'i. Why so many shark attacks? We can blame the usual culprit for a destination having a higher ratio of shark attacks: It's a nice place! Just like Hawai'i, more people frequent the waters of Florida and tend to stay in it longer due to the bathwater climate of the ocean. Florida is also home to many canals and estuaries, where the bull shark likes to hang out — like this 9-footer that someone found in the canal at the back of their house:
Reunion Island Shark Attacks
Reunion Island is a natural paradise off the coast of Madagascar. It also happens to be famous for having more shark attacks than anywhere else in the world. Since 2011, Reunion Island saw 20 shark attacks — seven of them fatal. In an effort to halt the casualties, Reunion banned surfing and swimming until scientists could understand why the island was such a hotbed of shark activity.
One theory is that overfishing in the waters outside of Reunion Island has led the tiger and bull shark to feed on the native reef sharks, and cruise closer to shore. Scientists also believe that the freshwater runoff from urban areas on Reunion Island is replicating the environment of an estuary, attracting bull sharks who are looking to mate. Mating sharks display far more aggression than is considered normal.
Bull sharks are not indigenous to Reunion Island, and locals believe that the surge in attacks is due to an ecosystem that's out of whack.
Why Humans Are To Blame
Despite billions of people spending more and more time in the water, you still have a greater chance of being killed by a falling coconut than a shark.
Overfishing has removed 90% of large fish from the ocean. The entire oceanic ecosystem has been rocked by human interference — and sharks are left to starve.
Shark drum lines and shark nets don't help matters, either. Marine life can get trapped in the nets and die, attracting more sharks to the area. Ultimately, the shark lives in the ocean, and we're just visiting it. To put it in perspective, this infographic demonstrates how many sharks we kill every hour:
Facts About Sharks
Largest Great White Shark
The biggest great white shark ever recorded may have been found in 1870, with a great white in Australia measuring in at 37 feet. However, it's impossible to verify this, as there's no photographic evidence of this leviathan sea creature — and we all know to take a fisherman's tale with a grain of salt! Recently, divers found a 20-foot great white shark in Guadalupe Island, which they named Deep Blue.
Do Sharks Sleep?
We know very little about sharks. But since sharks will drown if they stop moving, they don't head off to a nice bed of coral and take a nap. We don't know exactly how shark sleep, but it's nothing like the way humans sleep. Some scientists have claimed that sharks rest by swimming to the surface of the ocean, and then taking a snooze as they float back into the fathoms.
Are Sharks Mammals?
Nope! Sharks are fish!
Are Sharks Fish?
Yes!
Do Sharks Lay Eggs?
40% of shark species lay eggs, and 60% give birth to live shark pups.
Great White Shark Captivity
As is the way of humans, if we see something majestic in the wild, we like to try and stuff it into a fishbowl and goggle at it until it dies. Great whites have been repeatedly put in aquariums, but most have died almost immediately, and the rest have been released back into the ocean because they're impossible to keep in captivity.
How You Can Save The Sharks
Eat sustainable seafood
Use the resources provided by Seafood Watch to make a sustainable decision that won't hurt the ocean.
Don't drink bottled water
Plastic bottles are one of the leading causes of oceanic pollution. Avoid them when you can, and try to recycle plastic — or find ways to severely cut your plastic usage.
Keep the beach clean
Either participate in a beach cleanup (we love to do them here at Green Future!), or at least pick up after yourself at the beach. Don't throw cigarettes butts into the ocean, or leave them on the sand. Pack up your trash. Respect the beach.
We're the most dangerous animal in the ocean. If we take better care of it, we might be able to undo some of the damage we've inflicted on it.