This week marks the 65th meeting the 2016 International Whaling Commission (IWC). Whalers and conservationists will outline a paradoxical strategy to govern the conduct of whalers for the sake of cetacean conservation.
The IWC was founded in 1986 to regulate whaling, but due to loopholes, countries like Norway, Iceland, and Japan have found ways to continue hunting whales. Among the three countries, 2,000 whales are killed each year.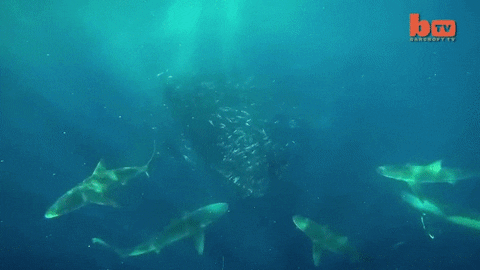 Before PETA or Greenpeace, whales had long carved a special place in the hearts of Westerners: "Save the Whales" efforts trace back to the '70s, and major environmental organizations like the World Wildlife Fund and the Sierra Club have joined conservation efforts. Whales are also integral parts of the oceanic ecosystem. They contribute to nutrient recycling, and they help sustain marine life by regulating food flow.
So, what is incentivising the whaling industry to keep hunting whales — and what can be done to conserve these important creatures?
Whale Products
You've never used whale products, right? Don't be so sure. Large cosmetic corporations are understandably hesitant about listing an ingredient for what it really is. Instead, whale byproducts are disguised under different names so consumers are none the wiser.
Whale meat is illegal in the US, but that didn't stop a sushi restaurant in Santa Monica, California from illegally importing and selling whale meat to their customers. The chef was subsequently arrested and charged after a sting operation revealed his illegal activities.
Although you're unlikely to get duped into eating whale meat in the US, keep an eye on the ingredients of your cosmetic products and supplements. They may contain whale products.
Here are the major ones to avoid:
Chondroitin Sulfate
Also listed as chondroitin sulfate A or S-4 sulfate, chondroitin sulfate is often made from whale cartilage.. It's most often used as a supplement.
Hyaluronan
Hyaluronan is usually used in cosmetics under its alias, "hyaluronic acid." Big brands, like Clinique, market hyaluronic acid as "nature's secret super ingredient." While you may be able to find vegan hyaluronic acid, animal-based hyaluronic acid is found in umbilical cords and around the joints. It's often sourced from whales.
Spermaceti
Spermaceti is sperm oil, which is taken from the inside of a sperm whale's head. Although it's illegal to use in US products, take care when buying cosmetics abroad.
Ambergris
Ambergris is a prized ingredient in expensive perfume, which is somehow ironic, considering it is whale poop.
A Brief History Of Whale Conservation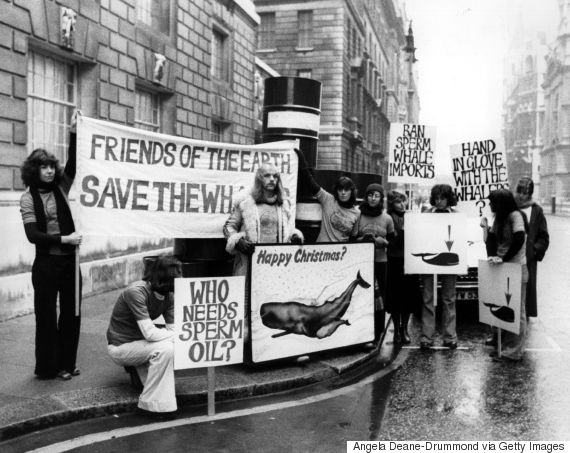 Popular culture contributed to cetacean conservation efforts from the late 1960s onwards. The words "Save the Whales" began appearing on T-shirts, bumper stickers, and posters in 1977, and the movement continued to gain traction well into the '80s and '90s.
Several conservation charities were launched in the '70s, including the American Cetacean Society and Greenpeace. In 1975, Greenpeace began to proactively protect whales by blocking Soviet whaling ships in the water. This lead to several dangerous situations in which activists put themselves in front of manned harpoon guns to protect the whales.
Saving the whales became a global phenomena in the late '70s. Australia outlawed whaling in 1978, followed by the United States in 1986. And although whale conservation isn't quite a hot-button issue today, there's no doubt that many of us still count whales as one of our favorite animals. Look no further than the immense outcry that the documentary Blackfish caused, which effectively crippled SeaWorld after exposing its practices of animal cruelty.
However, there are still steps that need to be taken — and not just because we love whales. These mighty animals play an important role in maintaining a healthy ocean.
How Whales Balance A Delicate Ecosystem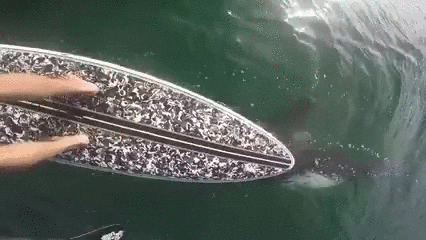 What's the secret to a healthy ocean? Whale sh*t. Whale poop is so important to the ocean that it may put an end to whaling altogether. It's rumored to be among one of the top subjects at the 2016 IWC.
Why is whale dung so essential?
For a long time, pro-whalers have argued that whales are decreasing the population of fish — but the evidence begs to differ.
Research indicates that whale poop draws nutrients closer to the surface of the ocean and encourages the growth of phytoplankton. Phytoplankton create more food for fish, and they also suck carbon dioxide out of the air — you know, that nasty, toxic fog that is currently responsible for climate change and global warming.
So not only do whales help a fish population which is rapidly dwindling due to commercial overfishing, but they also slow global warming. It's a win-win for the planet — and a clear reason to save the whales.
What You Can Do
Many whales are endangered, and yet commercial fishing and whaling is still responsible for thousands of deaths a year. You can help by donating to charities like the American Cetacean Society, Greenpeace, or the Sea Shepherds to continue protecting whales. In the meantime, avoid any products that contain whale ingredients, and follow Green Future for updates from the IWC about whale conservation.
Although you may not find as many "Save the Whales" stickers on Trapper Keepers these days (or Trapper Keepers, for that matter), the whales still need saving — perhaps now more than ever.