Picture this: you're preparing a fine dinner of pizza rolls for yourself (because you're an adult and you do what you want), but you notice something flying around your kitchen. It lands on your counter by your blessed pizza rolls, and you stare down in horror at … wait, what is that?
It could be a winged ant — or it could be a flying termite.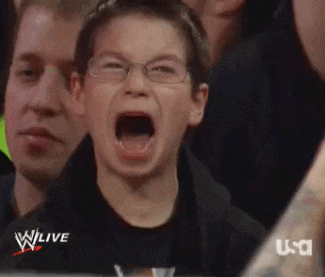 The odds of finding flying termites in your home increase during hot and humid periods of the year (and that period is getting longer because of good ol' global warming). These unwanted visitors could indicate a larger problem hiding behind the walls and floorboards of your home: a termite invasion. In an average year, termites cost homeowners $1 billion to $2 billion in property damage. A termite infestation gone rogue could cause structural damage to your home, including sagging floors and ceilings.
Here's everything you need to know about termites — and why you should care about the relationship between termites and climate change. Spoiler: it's not good for the structural integrity of your home.
Do Termites Fly?
Yes, some termites fly. In fact, flying termites are usually a homeowner's first indication that they are in the middle of a termite infestation. And if you see flying termites indoors, there's a good chance you've had an infestation for some time.
Termite colonies produce winged termites in order to reproduce. After they've mated, female termites shed their wings and establish new colonies.
Most termite species swarm and reproduce when a colony is three to four years old. These flying termites become the kings and queens of the new hive, and the life cycle repeats.
Temperature and humidity levels have to be just right for termites to swarm. For many species, this means spring or summer on a warm day after rain. You have a good chance of spotting these winged menaces because most species swarm in daylight. Additionally, alates — the type of termites with wings — are actually terrible at flying. Their swarms don't last long, and they don't travel far.
Even if you don't run into any flying termites, you can tell if you have a termite problem by looking for these red flags:
Piles of discarded, scale-like wings
Piles of dust that look like sawdust around your home (that's termite poop)
Mud tubes on your home's outside walls
Hollow-sounding wood, even if the surface looks smooth
On wood surfaces, the presence of cracked or distorted paint
Once you see a flying termite or signs of termites, contact a pest control expert to check out your home or building.
Flying Ants vs. Termites
"But wait," you say, quietly screaming at the thought of covering your house in one of those gigantic termite circus tents. "What if I saw a flying ant instead?"
Sure, it's possible that you're dealing with flying ants instead of termites. The easiest way to diagnose this issue is to look at the ant — even though these bugs look similar at first glance, there are some clear giveaways that will let you know what you're dealing with.
Fortunately, getting up close and personal with this bug won't be difficult — flying ants and termites are notoriously weak fliers. Look at their antennae, waist, and wings. Here's a breakdown of the differences:
Flying ants have bent antennae, while termites have straight antennae
Flying ants have narrow waists, while termites have broad, rounded waist
The front wings of flying ants are larger than their hind wings, while termites have wings of equal size
Ants also nest in homes and behave similar to termites, so it's worth speaking with a pest control expert if you see one of them flying around your home.
Flying Termites And Climate Change
Last year, Florida — the land of bad news and Disney World — was the site of a rare hybridization between two termite species, thereby creating a super-termite capable of taking over the world. Well, not exactly, but two of the most economically destructive termite species in the world did mate in 2014.
As stated by a study, "There is also mounting evidence that warming environments resulting from climate change can be an important factor contributing to such hybridization, either by altering the species distribution, or temporally shifting the mating season of species."
Translation: termites thrive in warm, humid temperatures. Climate change may have caused the two species' mating seasons to overlap, creating a new type of termite.
The study's authors state that, due to the long lifespan of termites, we don't know for sure what the ramifications of this hybrid species may be — but "the persistence of hybrid colonies in urban environments would still present a threat."
That threat? Property damage, sorrow, and global warming guilt. Have you ever dealt with termites? Tell us about it in the comments.